Leadership
GROW Coaching Framework: Free PowerPoint Template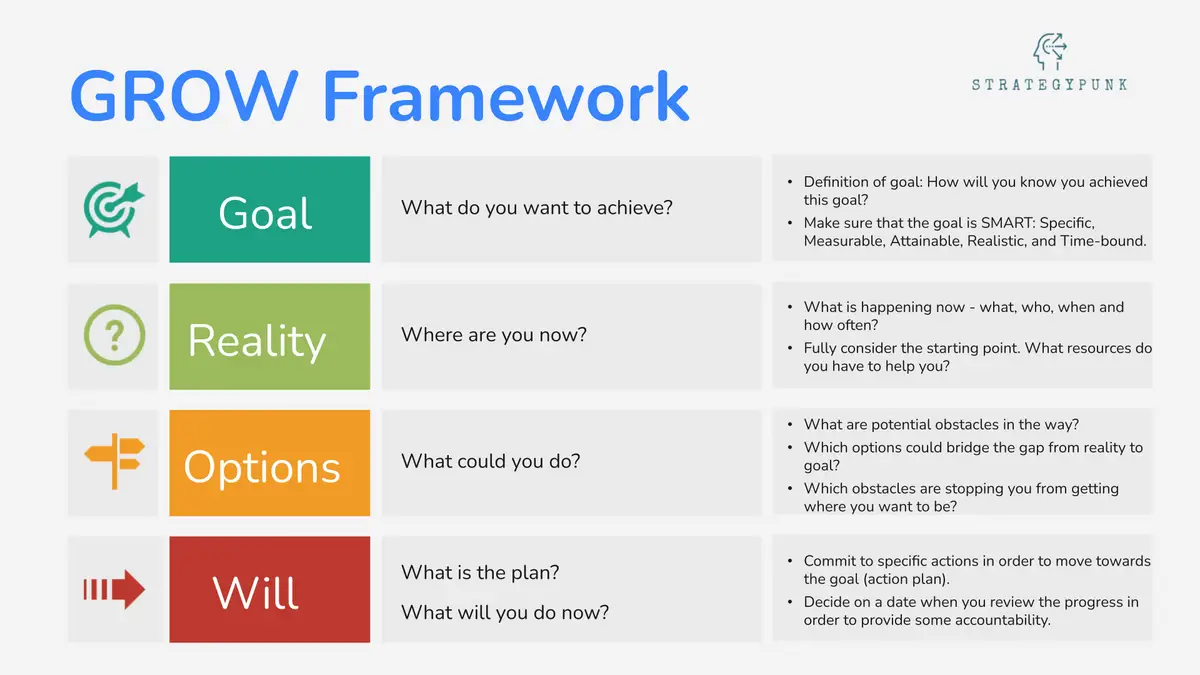 Coaching framework by Sir John Whitmore to support people to do their best.
Coaching vs Mentoring
Coaching and mentoring are often used synonymously, but they are very different.
Coaching
A coach will explore possibilities by asking challenging questions and thereby providing guidance to help another reach their full potential.
Mentoring
A mentor is teaching from experience, knowledge or skills to help another to develop and grow.
GROW Framework
The GROW framework by Sir John Whitmore is a simple yet powerful template for structuring coaching sessions. As a leader, one of your most important roles is to coach your people to do their best.
The acronym GROW stands for:
Goal
Reality
Opportunity / Obstacles
Will / Wrap-up / What next / Way forward?
Goal - What do you want to achieve?
Definition of goal: How will you know you achieved this goal?
Make sure that the goal is SMART: Specific, Measurable, Attainable, Realistic, and Time-bound.
Reality - Where are you now?
What is happening now - what, who, when and how often?
Fully consider the starting point. What resources do you have to help you?
Options / Obstables - What could you do?
What are potential obstacles in the way?
Which options could bridge the gap from reality to goal?
Which obstacles are stopping you from getting where you want to be?
Will - What is the plan? What will you do now?
Commit to specific actions in order to move towards the goal (action plan).
Decide on a date when you review the progress in order to provide some accountability.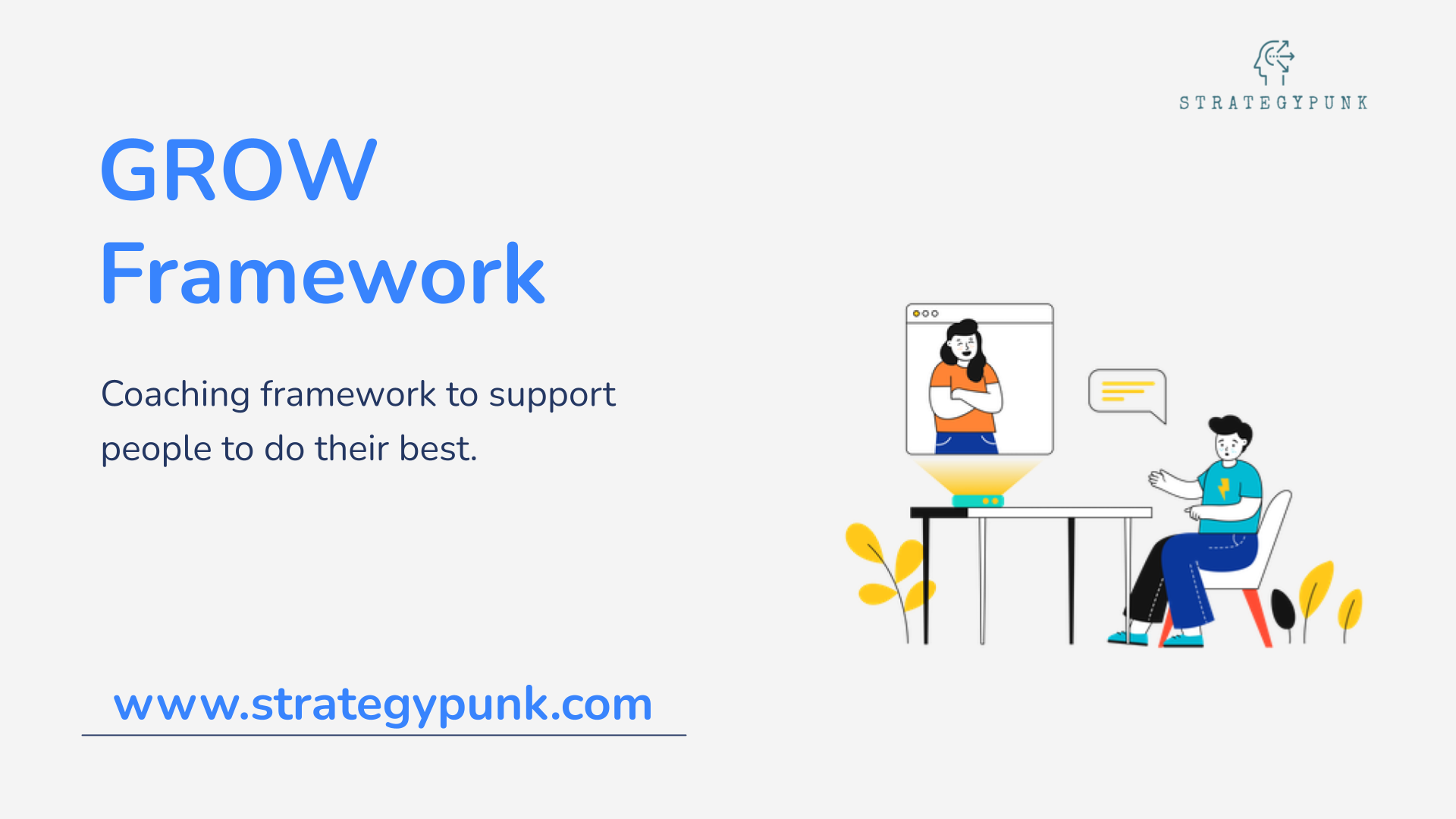 📣
Free download links below. If you find my content useful, I kindly ask you to subscribe to my newsletter. Your subscribtion adds enthusiasm and motivation for me to create new content.
GROW framework - Google Slides format
GROW framework - PowerPoint format