Leadership
Leadership - 5 dysfunctions of a team: PowerPoint Template
Introduction and Workshop template to Patrick Lencioni's 5 dysfunctions of a team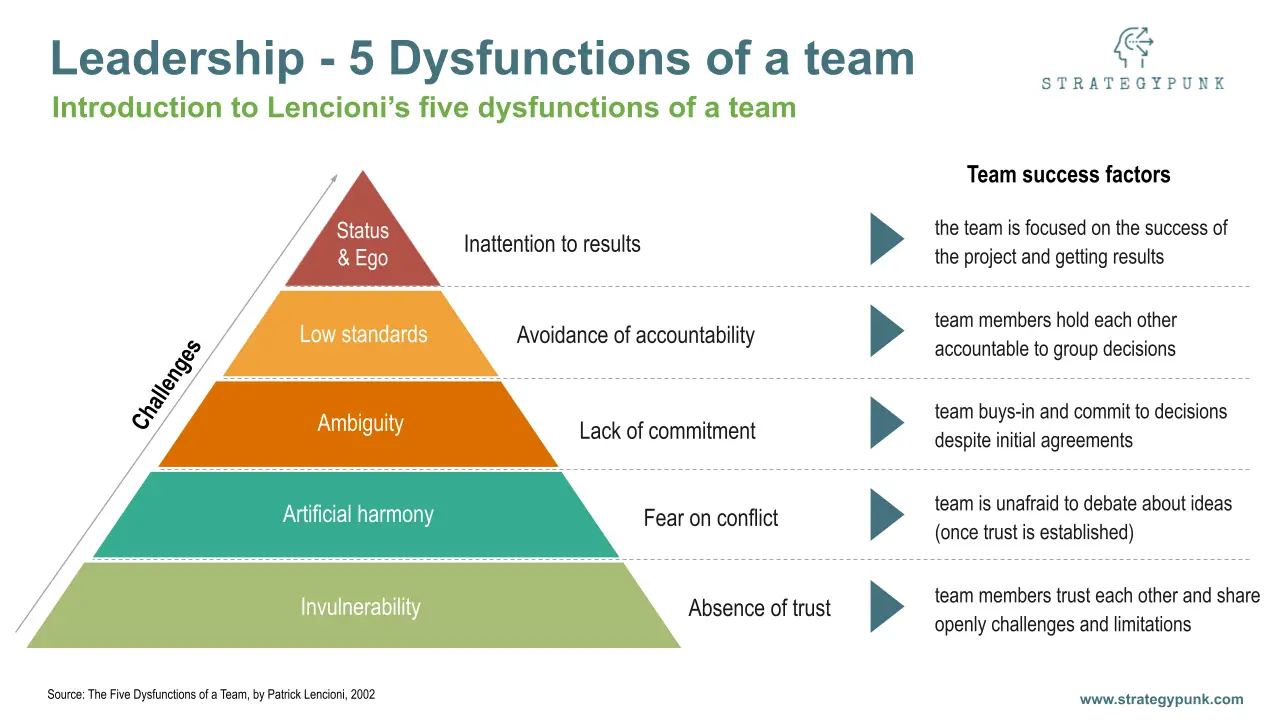 Introduction and Workshop template to Patrick Lencioni's 5 dysfunctions of a team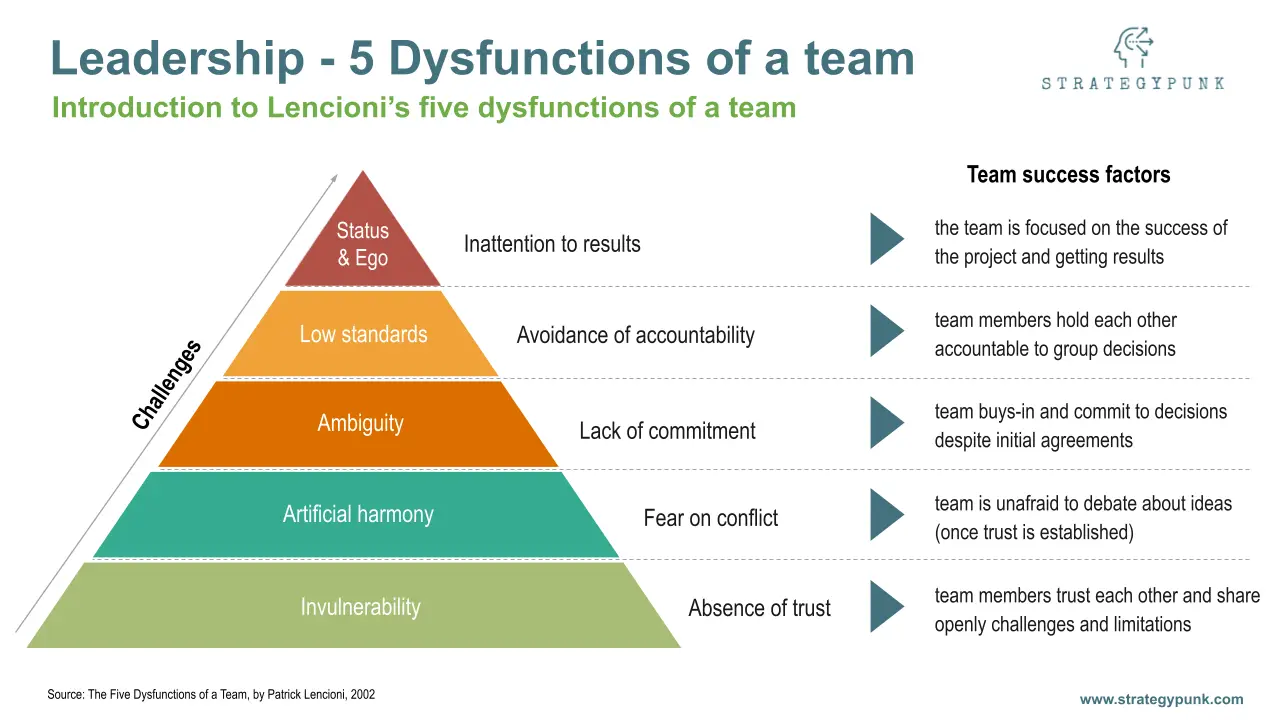 Lencioni's 5 dysfunctions of a team outlines the causes of team dysfunctionality and what to be done to overcome each cause. It is a well-known model by Patrick Lencioni that many leaders refer to a lot. The most effective way as a leader to tackle all 5 dysfunctions of a team is to lead by example and be a positive role model - each and every day.
The slide deck consists of 6 PowerPoint Slides - 1 slide with the introduction of the model and 5 additional workshop slides on each dysfunction. The workshop templates are designed to have a open and honest conversation with your team on possible short commings and to address each of the dysfunctions most teams struggle with.
As we have all worked in good but also many times not so good teams, it is each team members choice to each day help to build an environment you want to work in. The template helps you find a path to a well-functioning and successful team.
As an introduction, according to Patrick Lencioni, there are five primary dysfunctions that teams commonly struggle with:
Inattention to results → focus on achieving collective results
Avoidance of accountability → hold each other accountable to deliver on plans
Lack of commitment → commit to action after having reached collective agreement on a goal
Fear of conflict → engange in an unfiltered conflict
Absence of trust → build trust, main building block of the pyramid as trust is the foundation of teamwork
📣
In summary, the characteristics of a cohesive and well-functioning team are trust, conflict, commitment, accountability and focus on results.
Google Slides:
PowerPoint Slides: