Leadership
Panel Discussion: Free PowerPoint Template
Panel Discussion: Free PowerPoint Template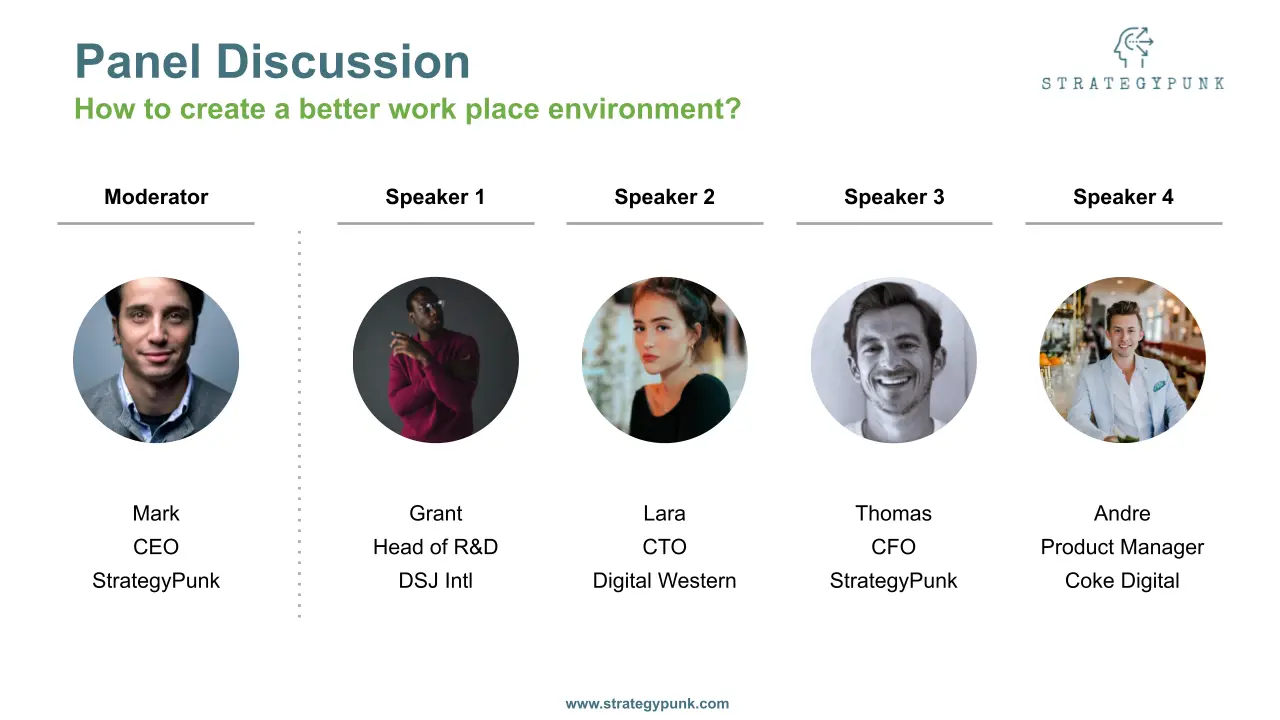 A panel discussion, or simply a panel, involves a small group of knowledgeable people gathered to discuss a topic or question in front of an audience.
Typically panels include a moderator who leads the discussion and often includes the audience with questions. The overall goal of a well prepared panel is to be informative and the same time entertaining.
Panel discussions are are useful format for internal as well as external company events.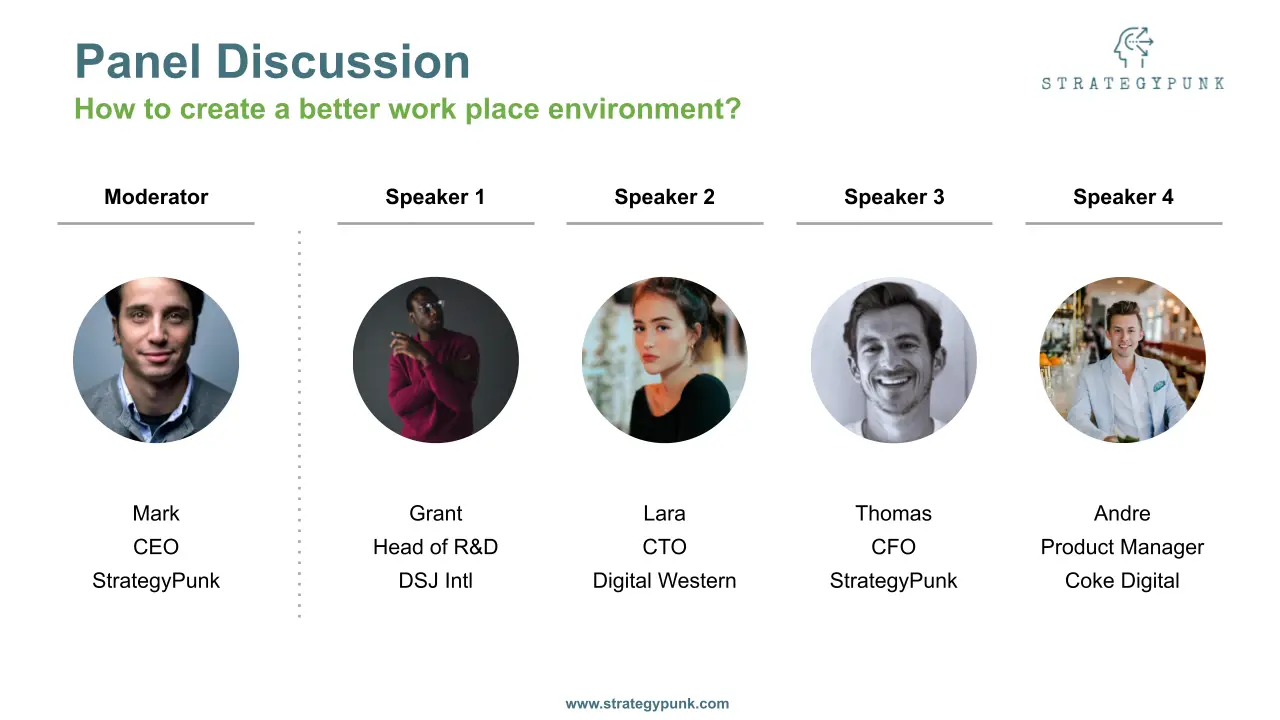 This slide deck contains three different layouts:
standard 5 people layout
standard 5 people layout with the central panel question and time
special sofa panel layout for more easy going panels.
The pictures of your own panel participants can be inserted into the slides within seconds via the selected placeholder function.
In addition, two agenda slides are included into the slide deck for the preparation of several panel rounds throughout a session or day.
All slides by StrategyPunk.com can be put directly into action and are 100% editable without any restrictions.
---
Please subscribe for free download of the template in Google Slides or PowerPoint format.
---