Ansoff Growth Matrix: PowerPoint Template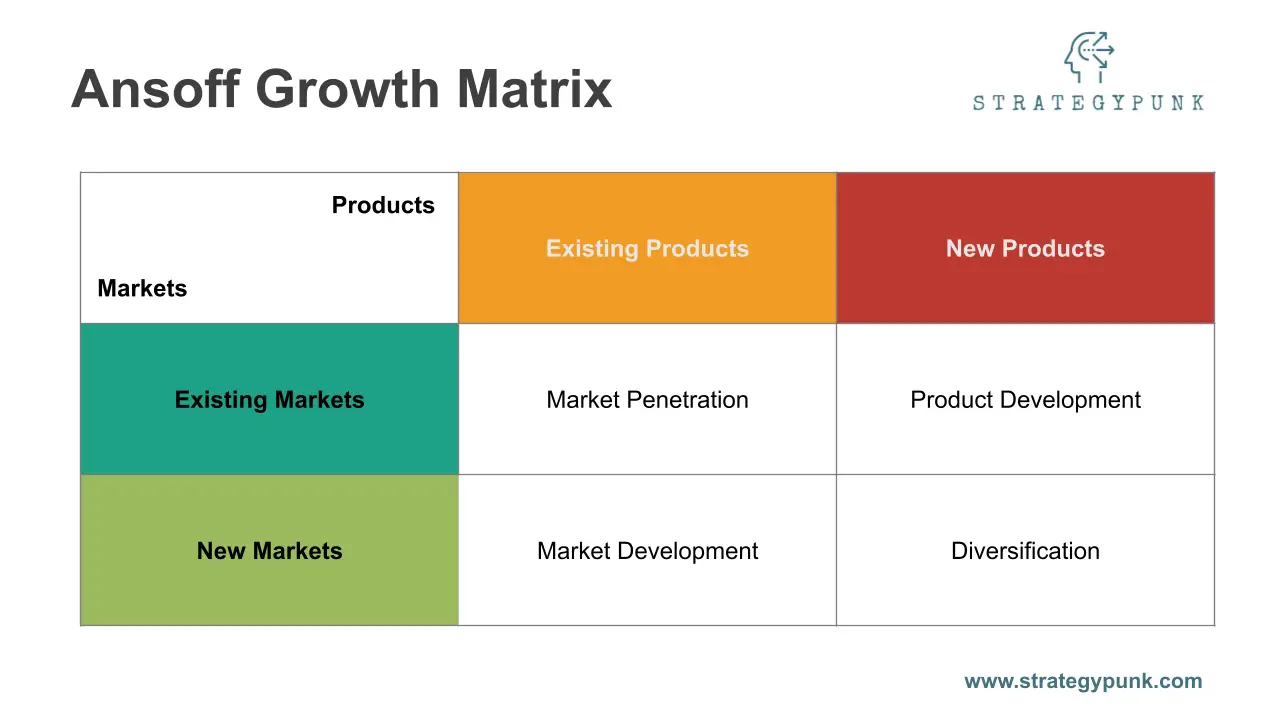 A strategic planning tool in PowerPoint format to develop the product and market growth strategy for your organization.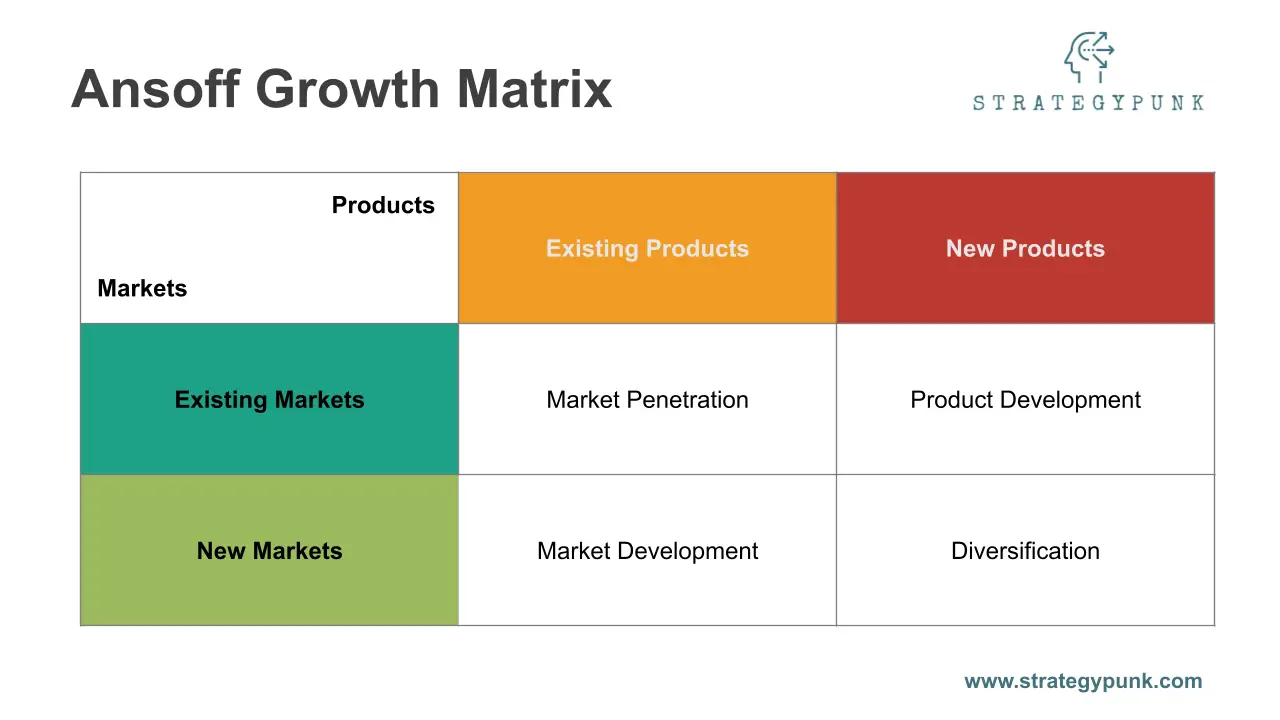 Ansoff Growth Matrix is a strategic planning tool to identify and analyze possible market and product growth options. The theoretical framework is named after Igor Ansoff, who developed the product-market strategy tool in 1957.
Ansoff Growth Matrix shows four growth alternatives to develop an organization in existing or new markets - with existing products or new products. Each option comes with different risk levels for an organization.
The target of the tool is to analyze and select the best option of one of the four Ansoff growth strategies:
Market penetration (low risk profile)
Market development (medium risk profile)
Product development (medium risk profile)
Diversification (high risk profile)
This PowerPoint template is a good starting point to conduct an Ansoff Growth Matrix with fully editable templates and several visualization option. All powerpoint slides can be put directly into action. Just pick one of the 5 slides and enter your information. Select the best option for your organization based on your analysis.
Please subscribe and sign in for free download of the template in Google Slides or PowerPoint format.
---