Strategy
Unlocking McKinsey's Seven Degrees of Freedom for Growth: A Comprehensive Guide with Free Template
Unlock business growth with our guide to McKinsey's 7 Degrees of Freedom. Leverage proven strategies and our free template to boost your business success.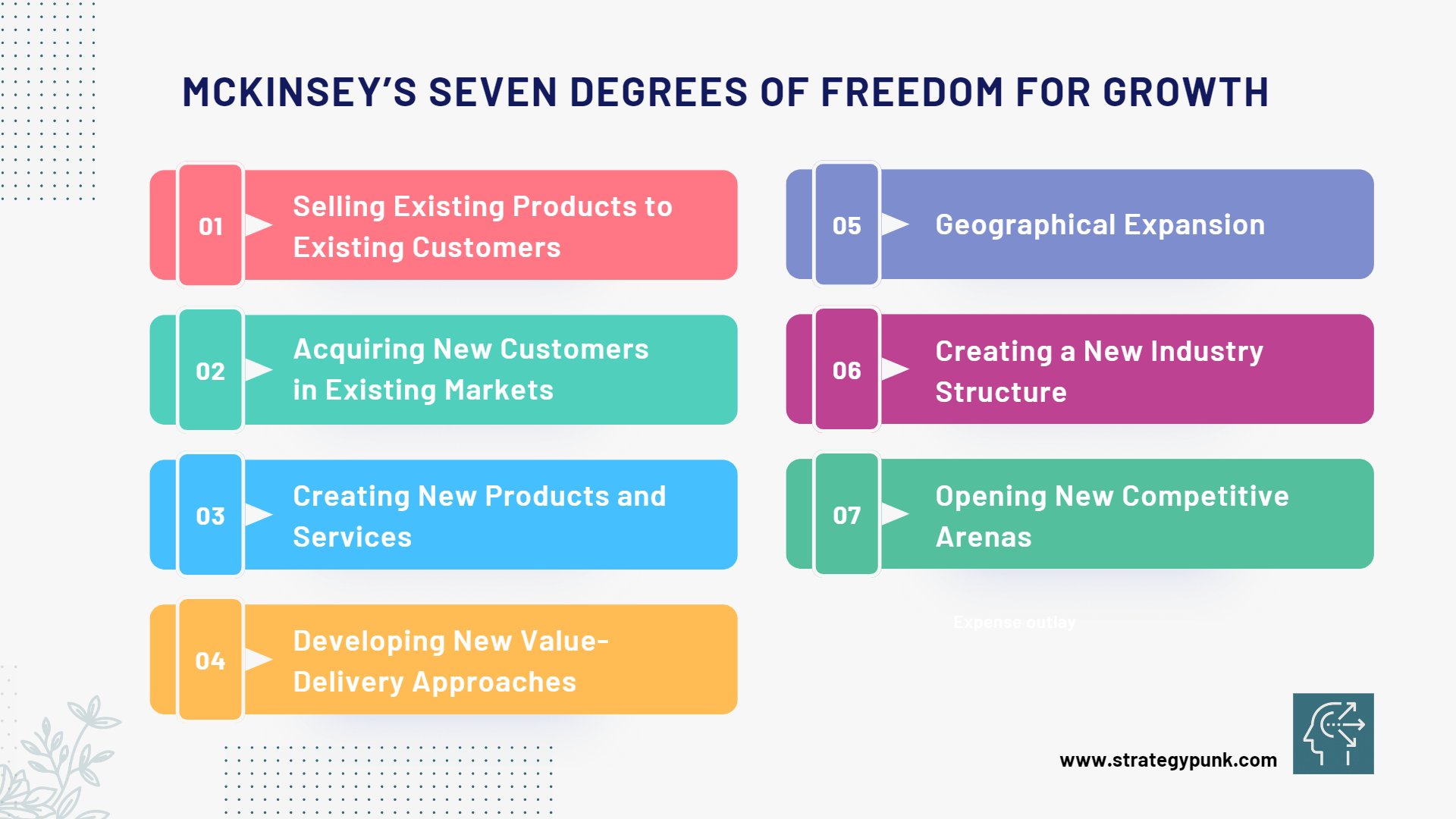 Introduction
Are you tired of hitting growth plateaus in your business and feeling like you're running in circles instead of making progress?
We've got the perfect solution for you.
Today, we're cracking open the code to McKinsey's 7 Degrees of Freedom - your new secret weapon for business expansion.
This is no ordinary guide. We will pull back the curtain on this robust framework, dissecting each degree with laser-like precision. To help you visualize these concepts, we'll dive into real-life business scenarios - successful strategies employed by trailblazing companies. Imagine having such proven blueprints at your fingertips, ready to be tailored to your enterprise.
But we're continuing.
We're also handing you a gift - a free template that will be your compass, guiding you in embedding these robust strategies into your business. It's like having a seasoned McKinsey consultant by your side without the hefty price tag.
Ready to break free from stagnation and skyrocket your business to unprecedented heights?
Let's dive in and start your transformative journey!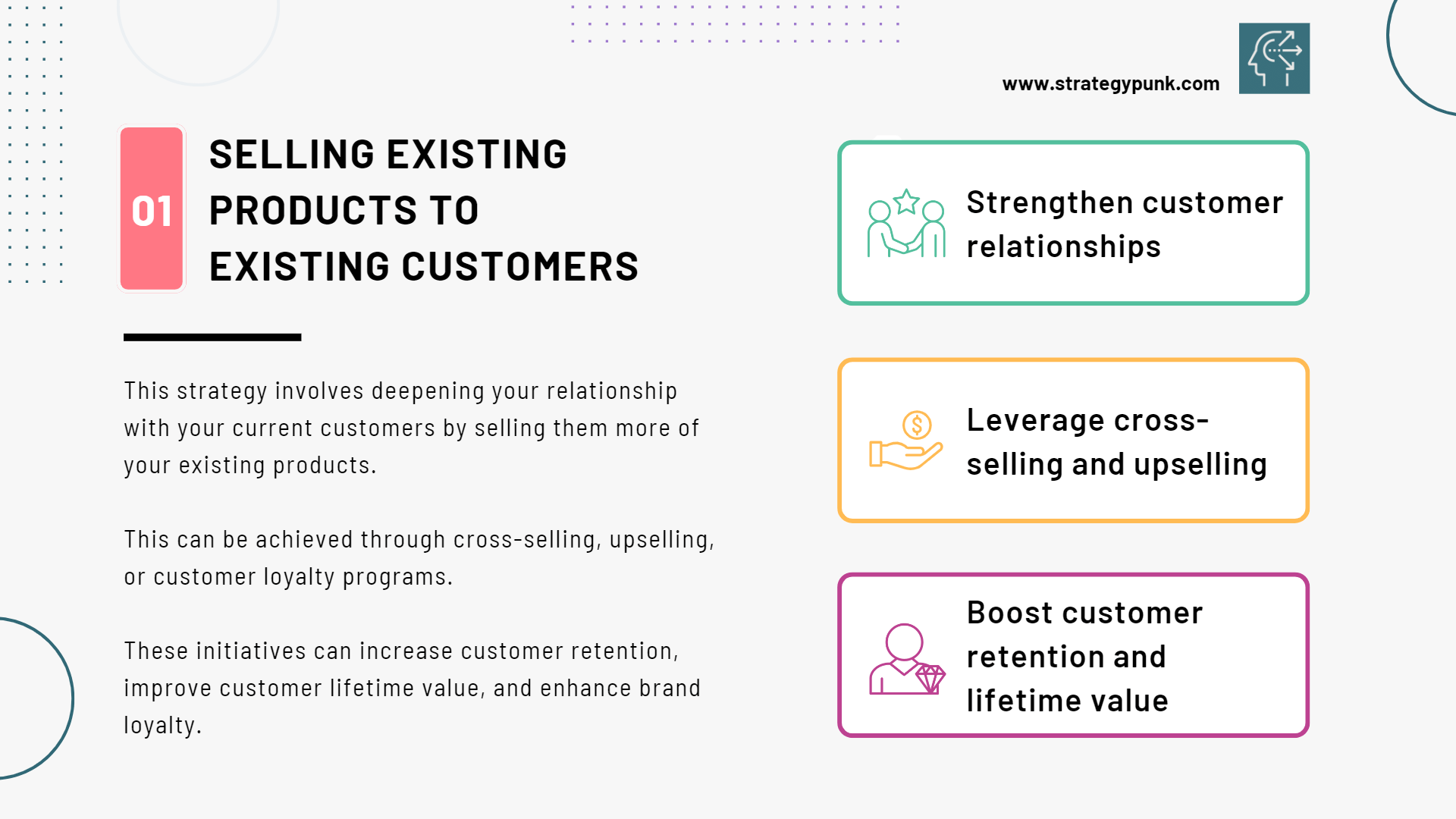 Selling Existing Products to Existing Customers
The first degree involves expanding sales of your current products to your existing customer base. It's about deepening relationships, leveraging customer loyalty, and maximizing lifetime value. Companies like Amazon excel at this strategy with features like "Customers who bought this item also bought," promoting cross-selling and upselling.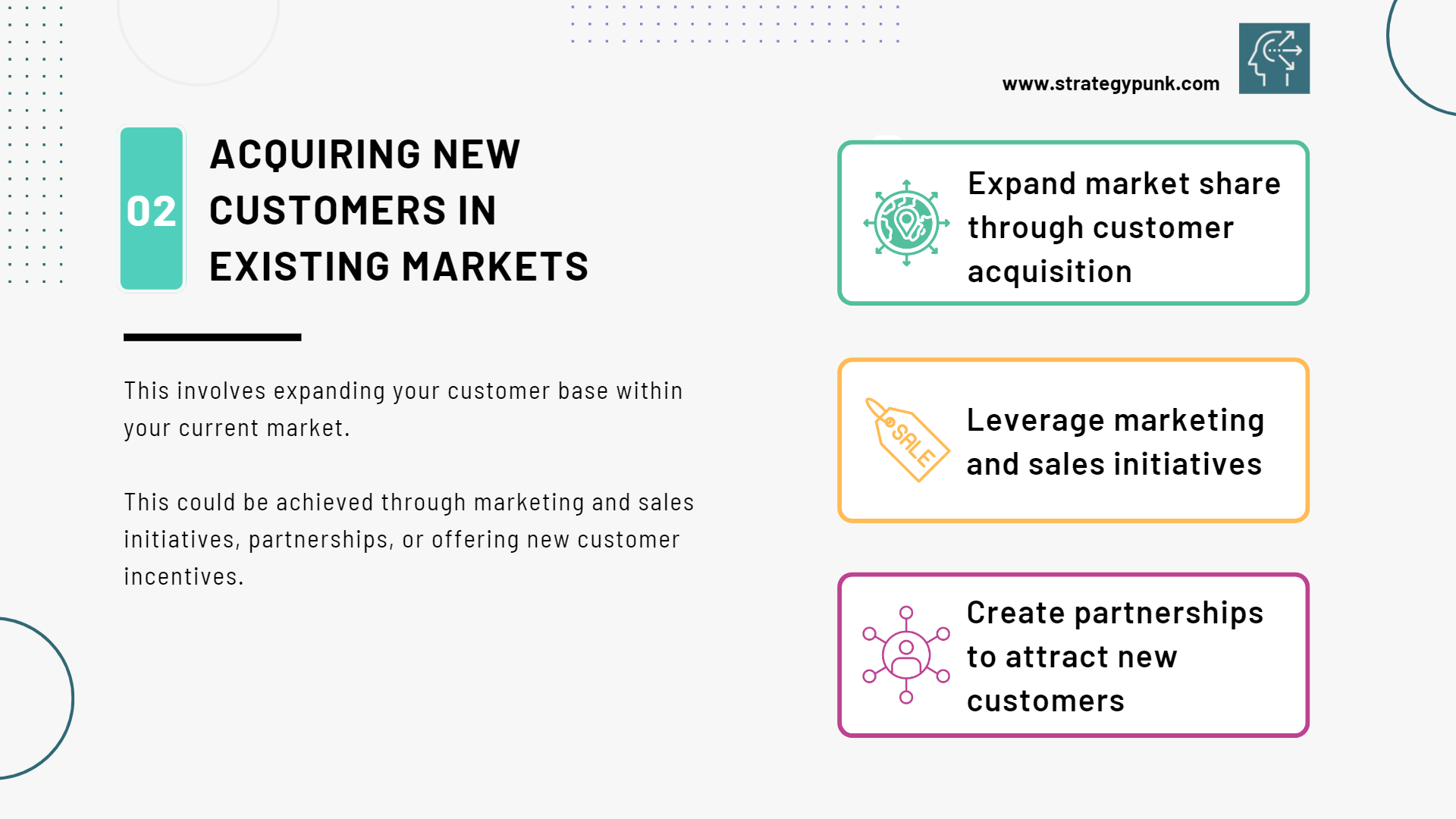 Acquiring New Customers in Existing Markets
The second degree is all about growing your customer base within your current market. Think marketing campaigns, partnerships, and new customer incentives. Starbucks, for example, continuously attracts new customers with its seasonal drinks, loyalty rewards program, and strategic store locations in high-traffic areas.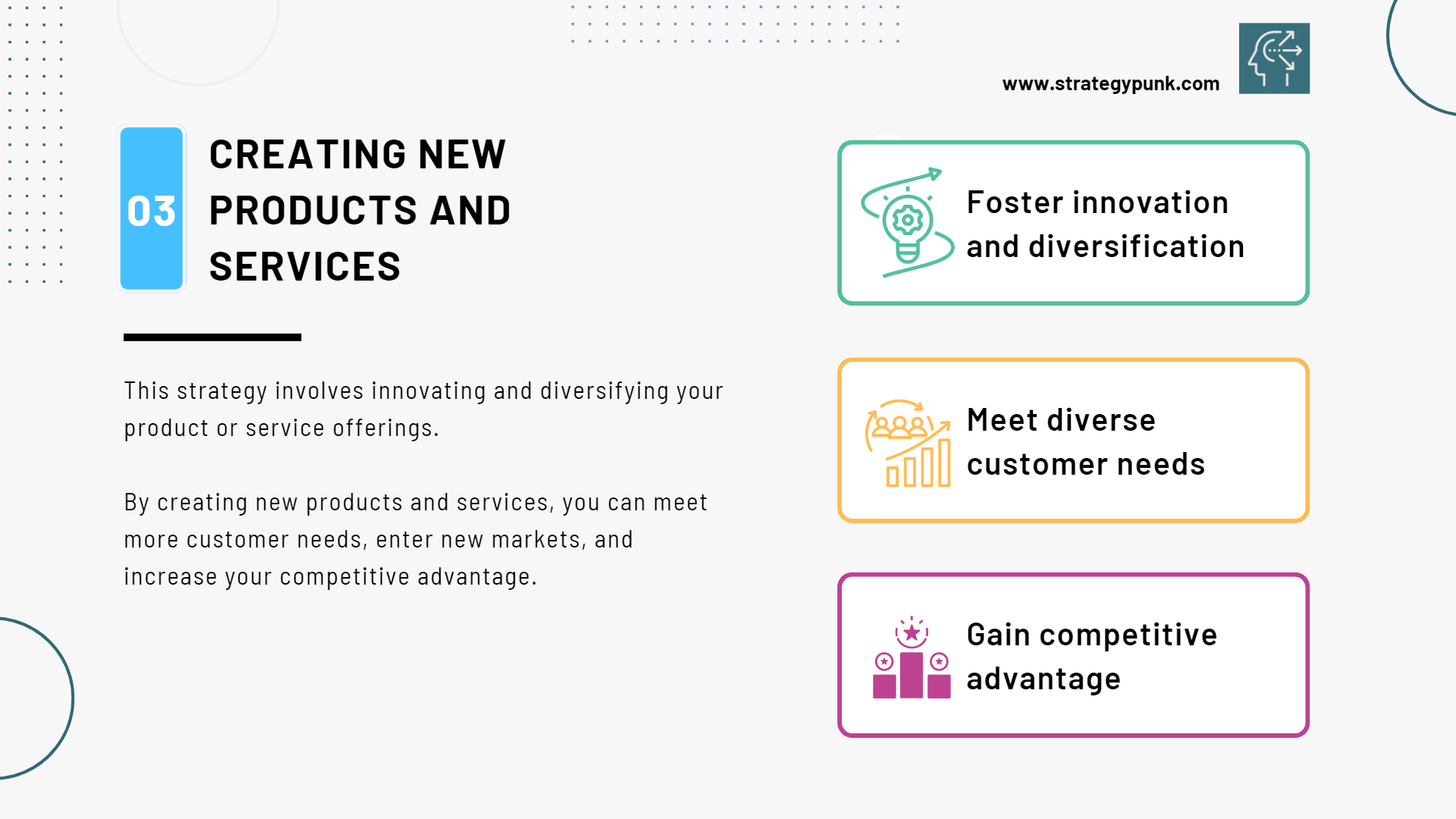 Creating New Products and Services
The third degree involves innovation and diversification. Apple is a prime example. They began with computers but have since diversified into phones, tablets, watches, and services like Apple Music and iCloud. Each new product or service expands its reach and strengthens its brand.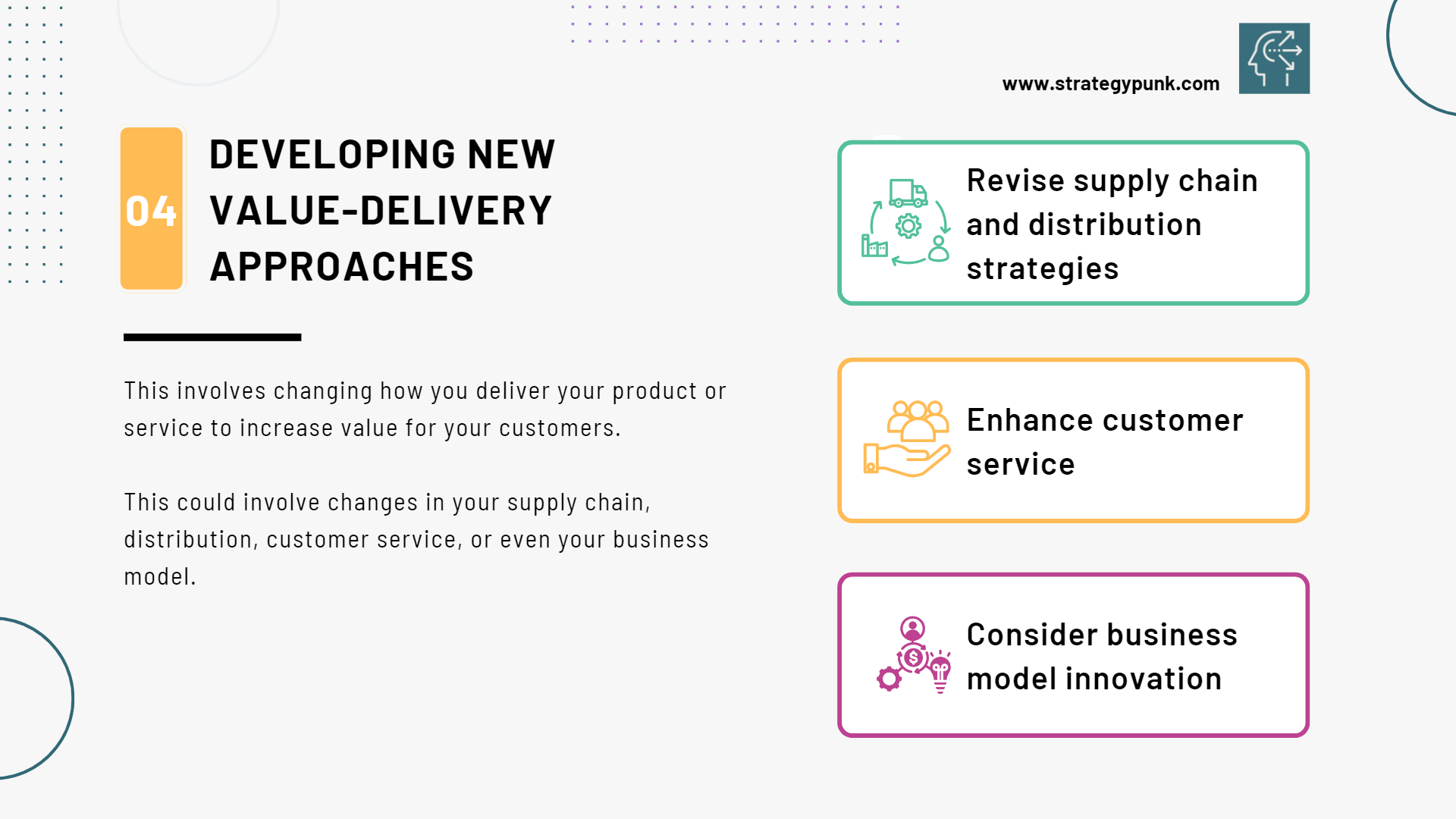 Developing New Value-Delivery Approaches
This degree involves rethinking how you deliver value to your customers. Domino's Pizza, for instance, revolutionized its value delivery by investing in technology, allowing customers to track their pizza delivery in real time. They also expanded delivery methods to include cars, scooters, and even drones in some markets.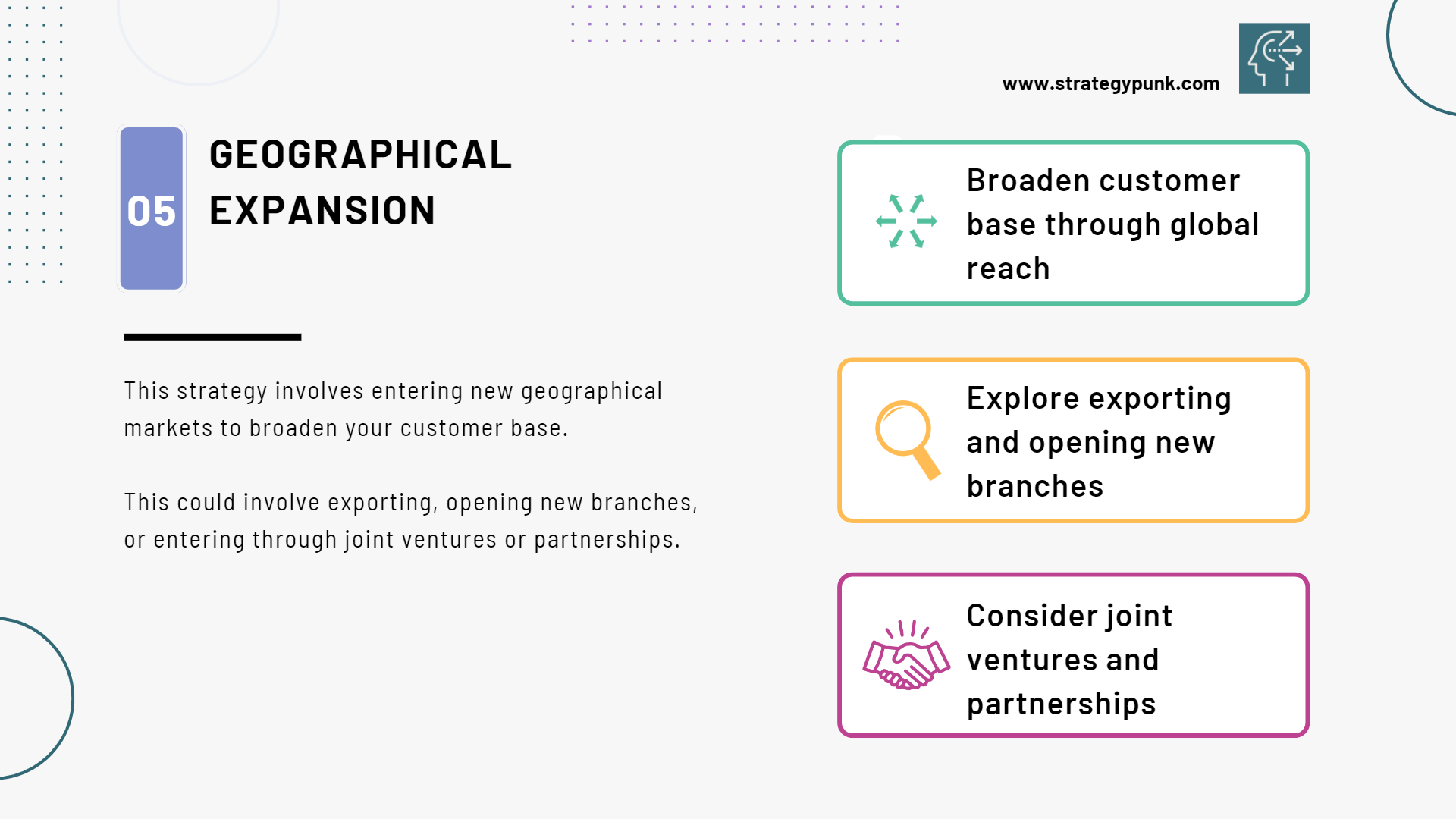 Geographical Expansion
The fifth degree involves expanding your business into new geographical markets. Swedish furniture giant IKEA has done this by studying local markets, adapting their products and store layouts to local tastes, and using clever marketing strategies to establish themselves in new countries.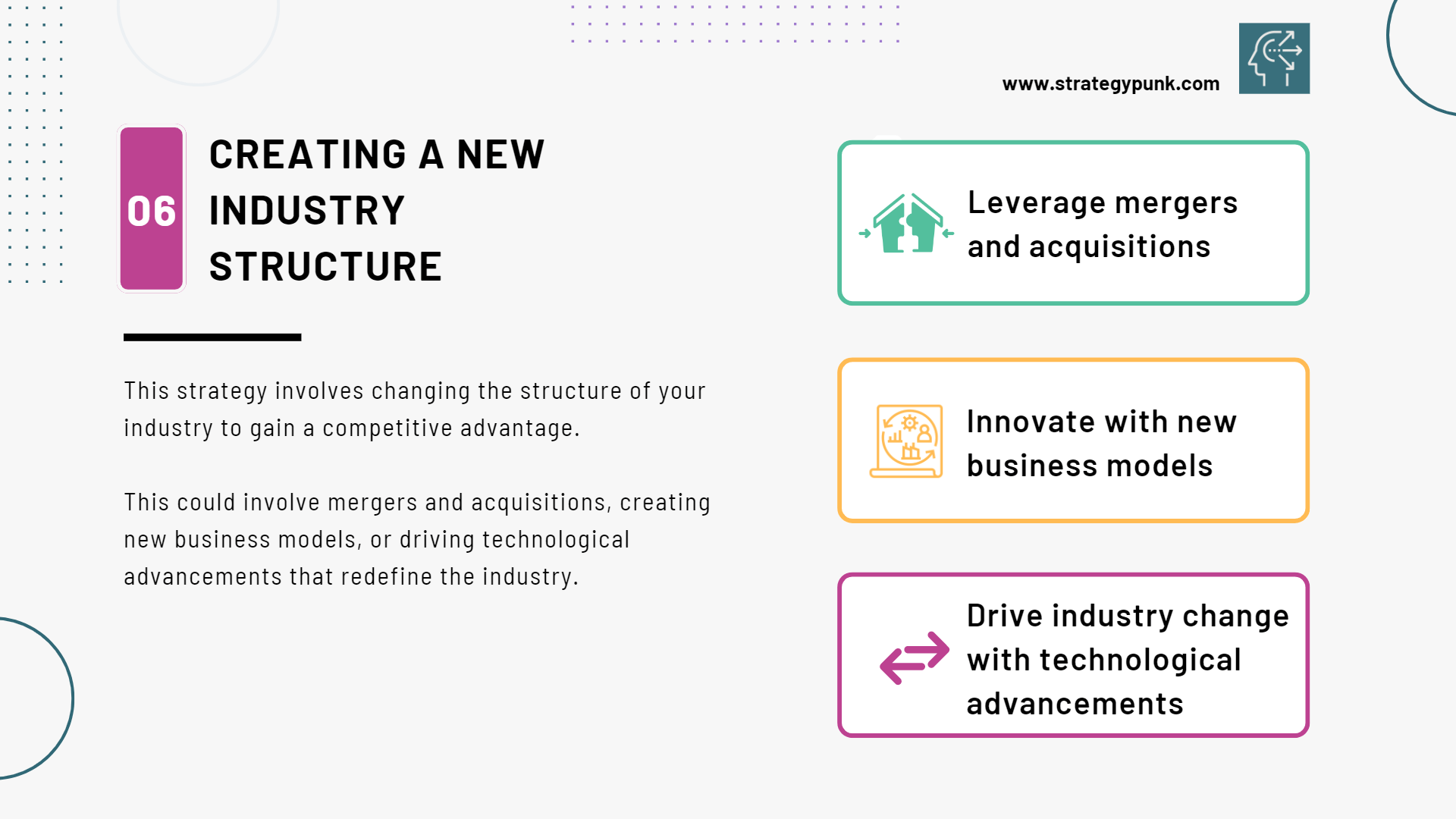 Creating a New Industry Structure
This degree is about reshaping your industry's structure to gain a competitive edge. Tesla, led by Elon Musk, has been doing this in the auto industry by mainstreaming electric cars and challenging the traditional dealership model with direct-to-consumer sales.
Opening New Competitive Arenas
The final degree involves entering entirely new markets or industries. Google began as a search engine but expanded into various arenas, including online advertising, cloud computing, hardware, and even self-driving technology with Waymo.
Conclusion
In conclusion, McKinsey's 7 Degrees of Freedom provides a comprehensive framework to unlock exponential growth for your business.
It's all about utilizing the full spectrum of possibilities - from selling more to existing customers, attracting new ones, diversifying your offerings, revamping your value delivery, geographical expansion, restructuring the industry, and entering new competitive arenas.
These strategies, implemented by global giants like Amazon, Starbucks, Apple, Domino's Pizza, IKEA, Tesla, and Google, can be your guiding light, charting your path to business success.
Remember, your journey to growth doesn't have to be a solo expedition. With this guide, you're not alone. You have proven strategies and a step-by-step template to skyrocket your business growth.
So take a deep breath, seize these degrees of freedom, and let your business soar to new heights. Let's usher in an era of unbounded growth and success for your enterprise.
FAQ

What is the McKinsey seven-degree framework?
The McKinsey Seven Degrees of Freedom for Growth is a strategic framework that provides a range of options for business growth.
The seven degrees are:
Selling existing products to existing customers
Acquiring new customers in existing markets
Creating new products and services
Developing new value-delivery approaches
Geographical expansion
Creating a new industry structure
Opening new competitive arenas
This framework encourages businesses to think broadly and creatively about their growth strategies rather than focusing solely on traditional methods such as market penetration or product development.
It's a versatile tool that can be adapted to suit any business's specific needs and circumstances.
What are the seven degrees of freedom for growth?
The "Seven Degrees of Freedom for Growth" is a strategic framework proposed by McKinsey for helping businesses identify areas for potential growth.
These seven areas are:
Selling existing products to existing customers.
Acquiring new customers in existing markets.
Creating new products and services.
Developing new value-delivery approaches.
Moving into new geographies.
Creating a new industry structure.
Opening up new competitive arenas​​.
The "Staircase to Growth" is another McKinsey strategy emphasizing the importance of gradual, step-by-step growth. Instead of making significant, risky investments, companies should focus on smaller, manageable steps that build on their existing capabilities and open up new options for growth. These steps involve securing a chance on an opportunity, testing the concept further, and replicating and extending the strategy as it gains momentum.
The staircase approach emphasizes both near-term and long-term planning: Companies must act quickly to exploit new opportunities and have a clear long-term vision of the company they want to build. This strategy has been adopted by successful growth companies, who average 25 percent compound annual growth in sales and 32 percent in shareholder returns​.
In terms of applying these strategies to your startup, consider how these approaches could be adapted to your business context. For example, you could look at ways to sell more of your existing products to your current customers or consider what new products or services you could develop. You could also consider what new markets or geographies you could move into or how you could innovate regarding your value-delivery approach.
Regarding the staircase approach, you could think about what smaller, manageable steps you could take to gradually build up your business capabilities and open up new growth opportunities.
McKinsey's 7 Degrees of Freedom for Growth
FREE TEMPLATE
These 7 Degrees of Freedom are not one-size-fits-all, nor are they a linear progression.
Depending on your business's circumstances, one or several of these strategies may be more applicable than others.
That's why we've created a free McKinsey's 7 Degrees of Freedom template to help you identify which strategies best align with your business goals.
Remember, the key to successful business growth is strategic, informed decision-making.
With the 7 Degrees of Freedom framework, you'll have a powerful tool to navigate the path to growth and success.
Log In and Access Your Free Template Now