BCG Matrix: Free PowerPoint Template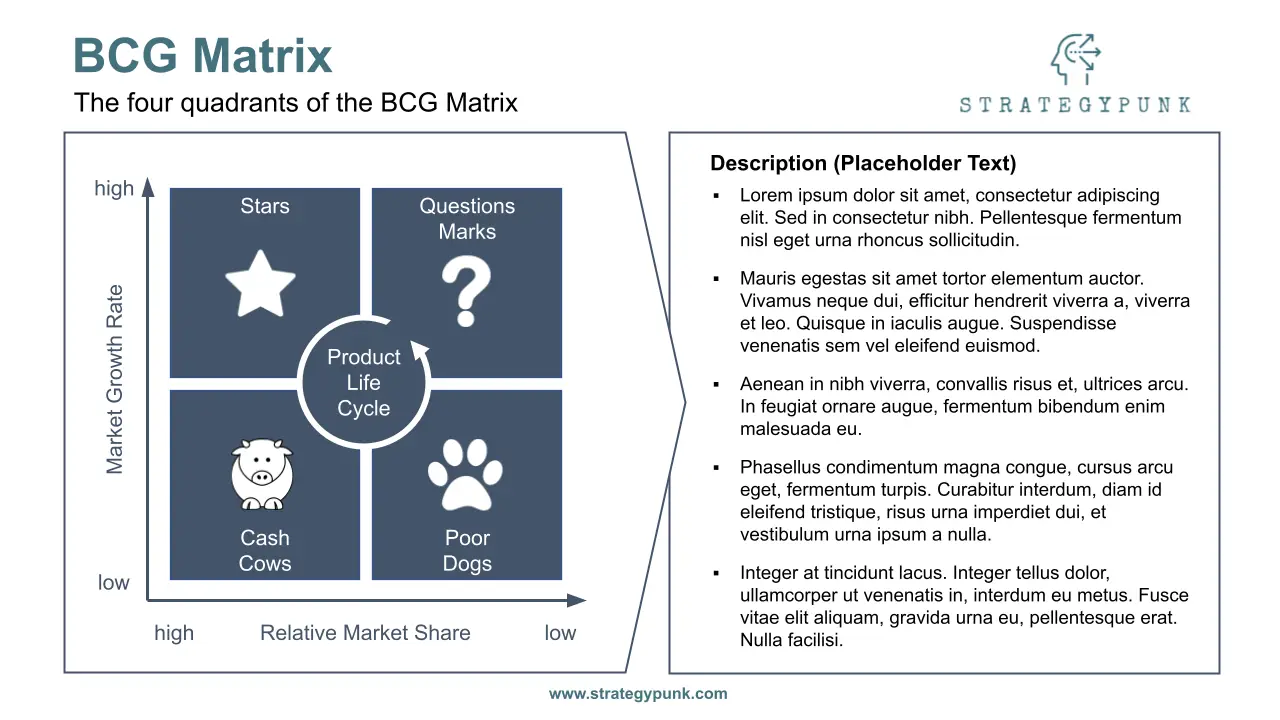 This simple template is a strategic planing framework to evaluate the strategic position of business units, product lines or brands in terms of their growth and market share.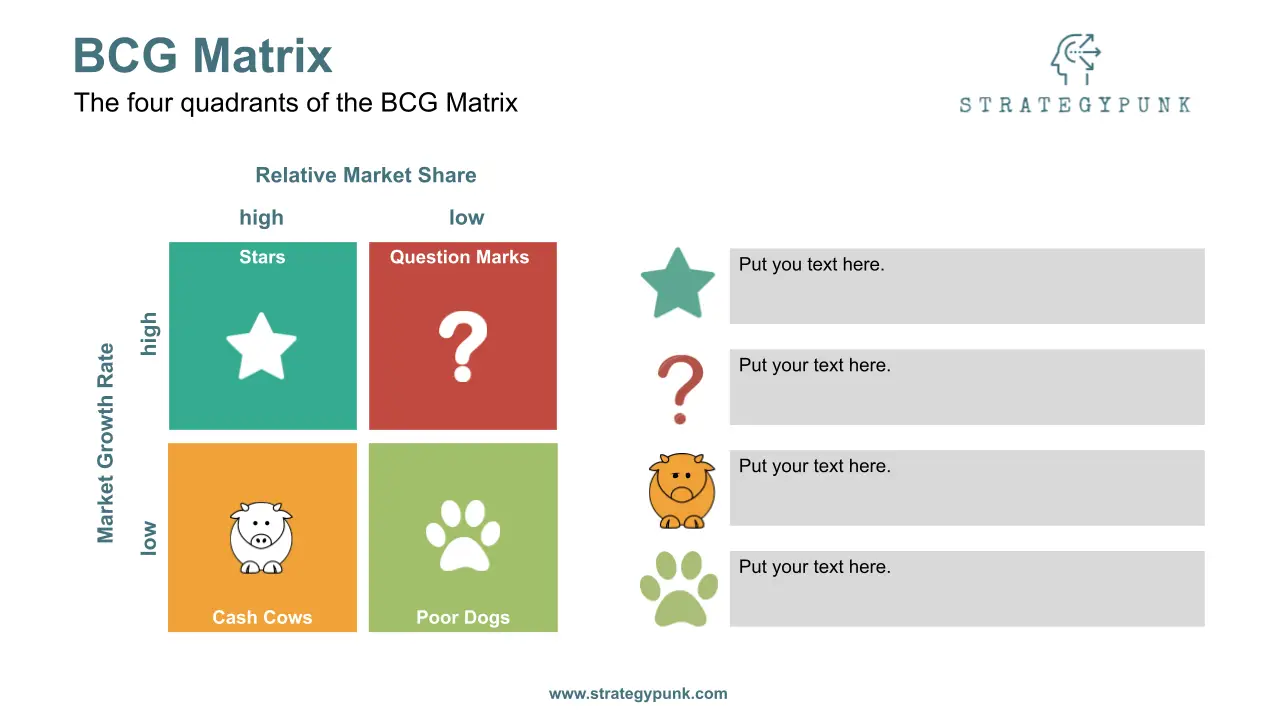 The BCG Matrix was developed by Bruce D. Henderson for the Boston Consulting Group (BCG) in 1970. It helps the company to analyze where to allocate its resources and is used as an analytical tool in different practice areas as strategy, product management, marketing or portfolio analysis.
Introduction
BCG matrix is a well-known and established strategy tool, which is used to analyze a company's product portfolio on a quadrant along relative market share axis (horizontal) and market growth rate axis (vertical)
The chart classifies the business units, products or brands into four areas:
Cash cows
Poor dogs
Questions marks
Stars
Use Cases
Create transparency regarding the company's business units, product portfolio or brand portfolio
Reduce complexity within our strategic analysis and discussions
Apply the BCG Matrix to evaluate strategic directions based on current portfolio structure, while balancing the investments needs between exploration in new business segments and exploitation of established segments.
Content
The slide deck consists of 5 different custom layouts. All slides are 100% editable and can be adpated to your requirements.
---
Please subscribe and sign in to download all the pusblished templates on StrategyPunk for free (Google Slides or PowerPoint format).