Strategy
Strategic Alignment Framework: 7 steps to align your team on your strategy
Strategic Alignment Framework: 7 steps to align your team on your strategy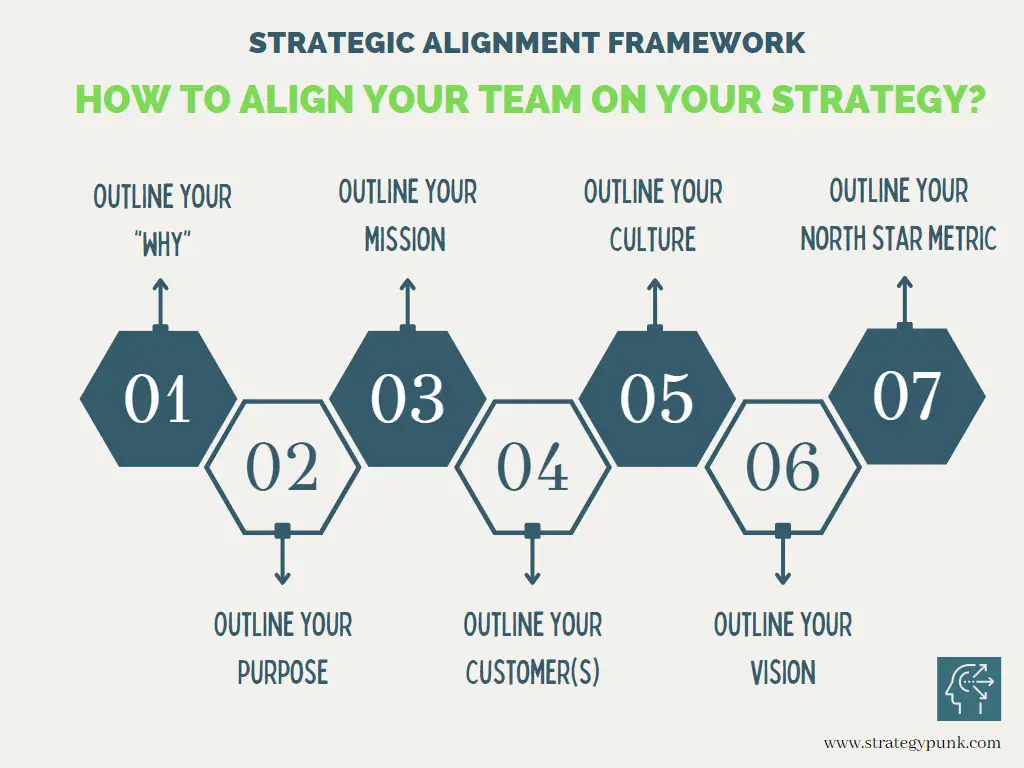 Strategic alignment is underrated in today's business world. People and teams need alignment on the strategy to do their best work.  Still, so many companies and leaders don't repeat their strategy. They do it once or twice and think that is how everyone acts from now on.
Here is a framework by Andrew Gazdecki to ensure your team is aligned on your strategy.
Why Align your Team on Your Strategy?
When you align your team around your strategy, you create a culture of alignment within your organization. Alignment happens when all members of the organization feel a sense of oneness with the bigger picture. They all clearly understand how their role fits into the strategy that is leading the company.
Why is that important? When everyone on your team understands what the strategy is, they can then align their behaviors to support the strategy. This way, the team members operate with a sense of purpose and a clear sense of what success looks like.
When you align your team around the strategy, they are no longer just employees. They are strategic partners. In order to succeed, they will have to operate with a sense of purpose and be willing to take a lot of ownership for the success of the strategy.
---
---
Strategic Alignment Framework - 7 steps to align your team on your strategy
There is no better way to align your team around your strategy than by outlining it. Aligning your team on a strategy is not something that happens overnight. It requires a lot of hard work and a shift in mindset. It takes courage and trust in the team you've been entrusted with. That's why we outline our strategy from start to finish so that everyone understands where we are headed, what are our core values, how we will get there, who are our customers, and most importantly why we need to get there in the first place
7-step strategic alignment framework to ensure your team understands and acts on your strategy. The framework and steps are true for any organization that wants to build engaged and inspired teams. This can apply to a founder, CEO, manager of a department, owner of a business, or any kind of leader that is responsible for strategic direction, people, and results.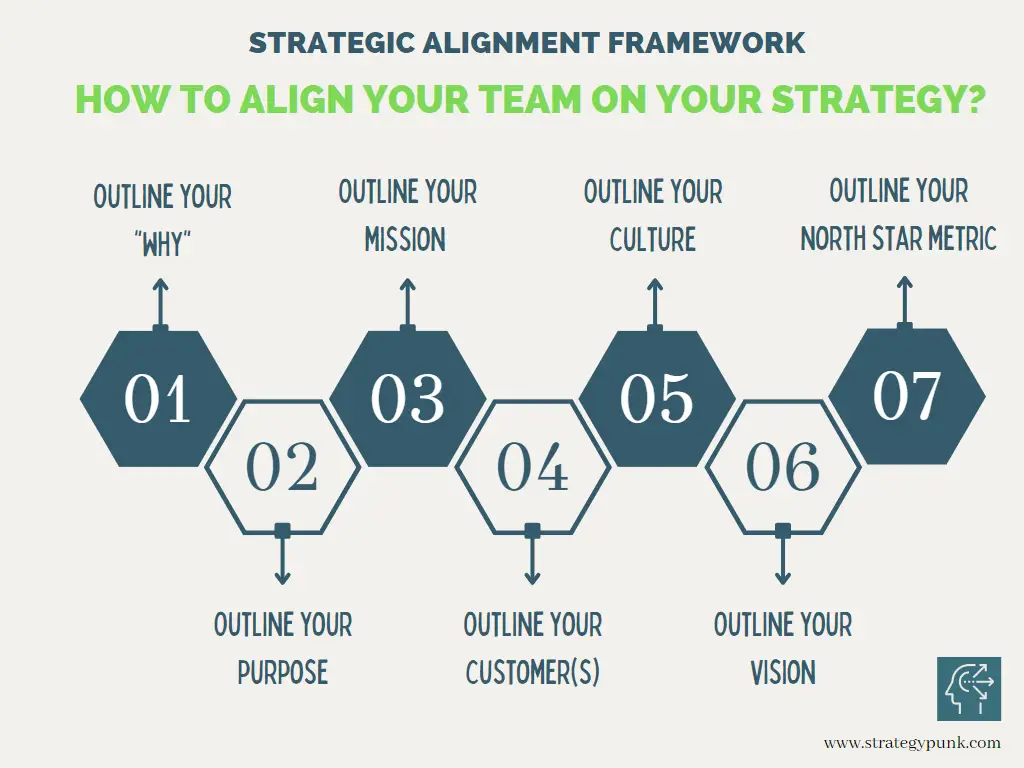 1. Outline your "why"
2. Outline your purpose
3. Outline your mission
4. Outline your customer(s)
5. Outline your culture
6. Outline your vision
7. Outline your north star metric
Finally, remind everyone of all of the above as often as possible. A founder, CEO, owner, or any kind of manager has to take the lead for these forever.
---
---
What is the importance of strategic alignment?
It is important to keep everyone on the same page. Reminding everyone regularly will help keep them focused and aligned with the company's goals. Constantly review these 7-steps to ensure you are going in the right direction and adapt as needed.
Presenting a clear vision is a vitally important leadership skill. Without strategic alignment, your team or organization is blurry about the future. The future looks much clearer with a shared vision and the same understanding. With that clarity, it's much easier to align on how to get there (= strategy).
Strategic Alignment Framework Template
7-step framework - How to align your team on your strategy?
---
Strategic Alignment Framework PDF Template
Please subscribe and sign in to download the worksheet and template in Google Slides or PowerPoint format for free below.