Strategy
Michael E. Porter Five Forces: Free PowerPoint Template
Michael E. Porter Five Forces: PowerPoint Template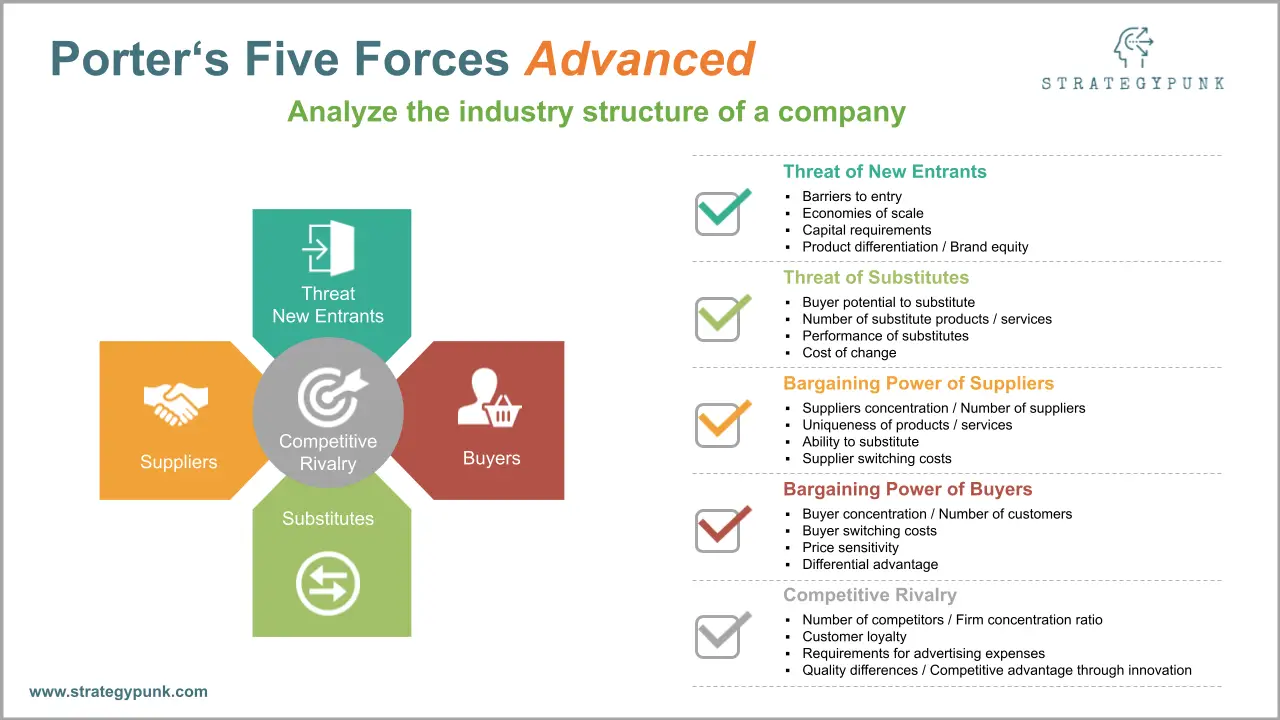 Porter's Five Forces is a powerful and simple tool to understand the business's environment, competition level and thereby the attractiveness of a business or industry in terms of its profitability.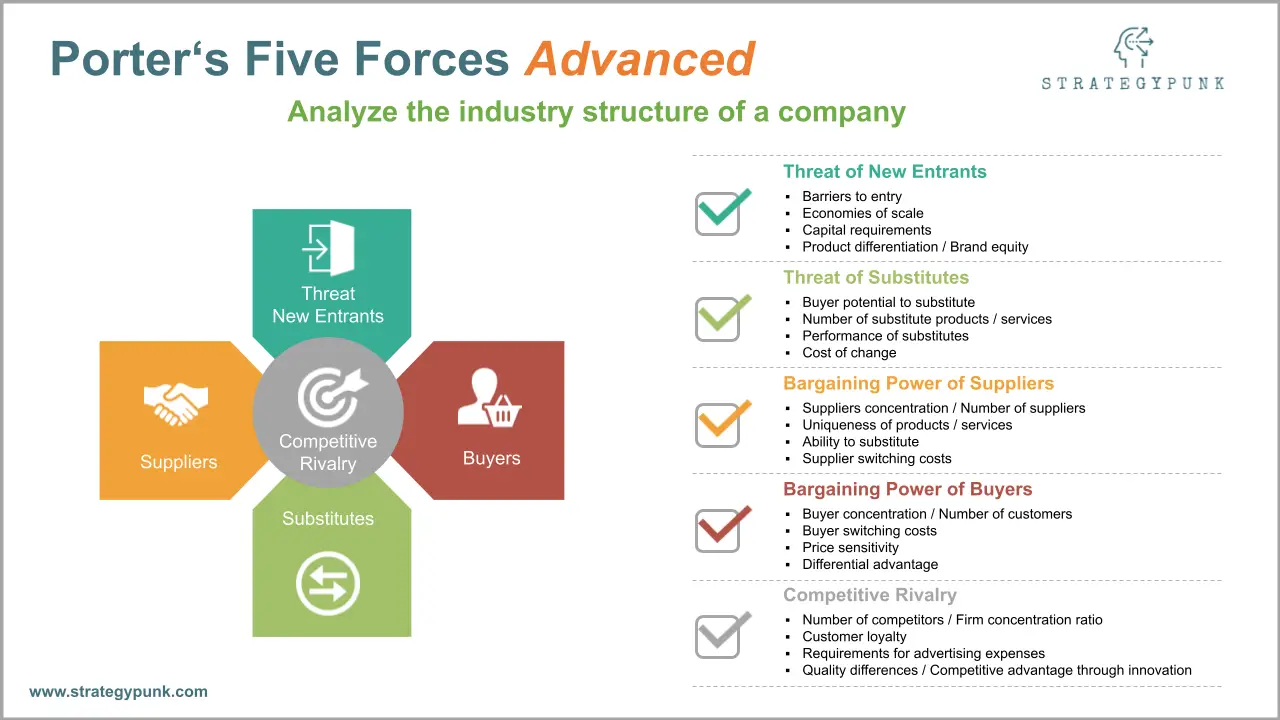 The tool is useful to understand both the strength of the business's current competitive position and the position the business inspires to move in to.
Porter's Five Forces are threat of new entrants, threat of substitute products / services, bargaining power of suppliers, bargaining power of buyers (customers) and competitive rivalry.
Threat of New Entrants
Barriers to entry
Economies of scale
Capital requirements
Product differentiation / Brand equity
Threat of Substitutes
Buyer potential to substitute
Number of substitute products / services
Performance of substitutes
Cost of change
Bargaining Power of Suppliers
Suppliers concentration / Number of suppliers
Uniqueness of products / services
Ability to substitute
Supplier switching costs
Bargaining Power of Buyers
Buyer concentration / Number of customers
Buyer switching costs
Price sensitivity
Differential advantage
Competitive Rivalry
Number of competitors / Firm concentration ratio
Customer loyalty
Requirements for advertising expenses
Quality differences / Competitive advantage through innovation
The slide is typically used in:
business plans
strategy plans
marketing plans
M&A investor decks
corporate presentations
Please subscribe and sign in for free download of the template in Google Slides or PowerPoint format.