Strategy
SWOT Analysis of Honda Motor: Free PPT Template and In-Depth Insights 2023
Download Honda Motor SWOT Analysis PPT Template for Free - Dive into Honda's market strategy with our in-depth SWOT Analysis. Explore opportunities and navigate threats in the auto industry.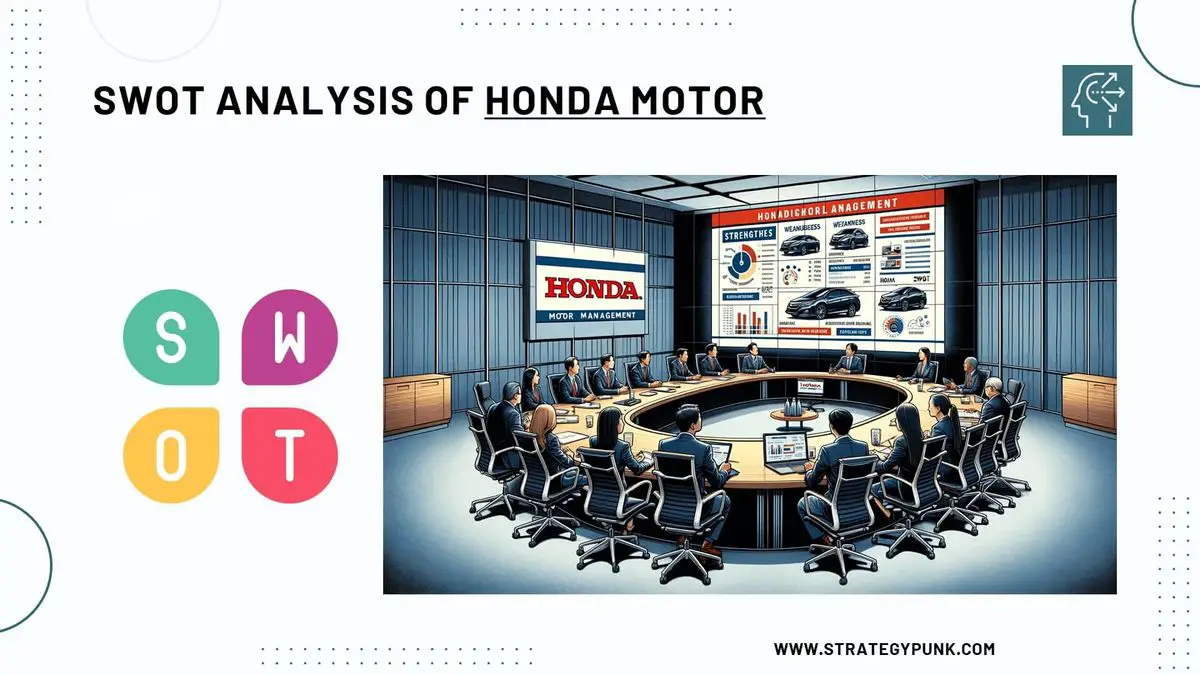 Introduction
Honda Motor Company is one of the world's largest motorcycle and engine manufacturers and a leading automaker.
Founded in 1948 and headquartered in Tokyo, Japan, Honda has grown into a global powerhouse in the automotive and power sports industries. Honda is renowned for its expertise in engine technology and for producing fuel-efficient, environmentally friendly vehicles.
The company operates manufacturing facilities in over 60 countries and sells its products in over 190 countries. Honda's diversified product range includes automobiles, motorcycles, power equipment, and boats.
A SWOT analysis can help assess its strategic position as Honda navigates a rapidly evolving industry landscape. This article provides an in-depth SWOT analysis of Honda Motor.
Download our free PowerPoint template to visualize Honda's internal strengths and weaknesses and external opportunities and threats impacting the company.
A Brief History of Honda Motor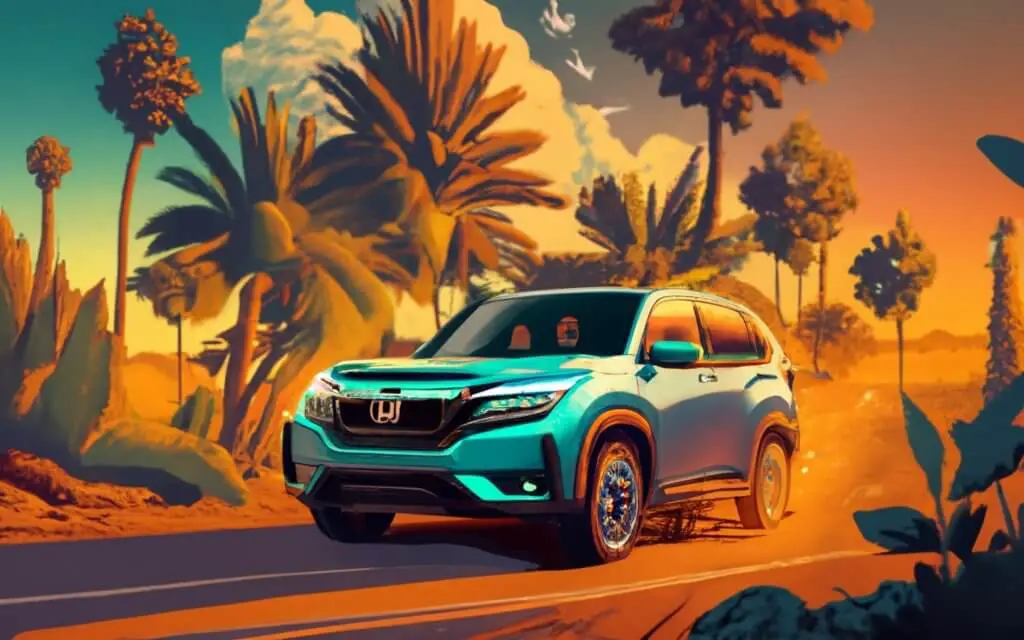 Honda was founded in 1948 by Soichiro Honda and Takeo Fujisawa.
The company started as a producer of piston rings and later diversified into manufacturing small motorcycles.
In 1959, Honda entered the U.S. motorcycle market, which proved to be a huge success. By the 1960s, Honda had become the world's largest motorcycle manufacturer. Honda began producing automobiles in 1963 with the launch of the compact but powerful S500 sports car.
The company entered the U.S. automobile market in 1970 with the tiny but efficient Honda Civic. Over the decades, Honda has become one of the world's major automakers, producing popular models like the Accord, CR-V, Odyssey, and Pilot.
The company is also a leader in racing and powersports, with its motorcycles, ATVs, power equipment, and marine engines.
Financials of Honda Motor 2022
Honda Motor reported record consolidated sales revenue of 16.9 trillion yen ($127 billion) in fiscal year 2022, a 16% increase from the previous year.1 
Operating profit declined 4% to 839 billion yen ($6.3 billion) due to lower automobile production and sales, higher raw material costs, and inflationary pressures. Automobile sales revenue rose 15%, but operating profit plunged 82% as sales fell in Honda's major markets. Motorcycle sales jumped 33%, with operating profit up 57%, now accounting for 58% of total operating profit versus 36% previously. 
Honda's profitability declined, with the operating margin falling to 5.0% from 6.0%. While consolidated sales reached a record high, profits dropped due to external factors like supply chain disruptions and inflation.4 Honda must navigate these headwinds carefully in the future to maintain profitability.
In-Depth SWOT Analysis of Honda Motor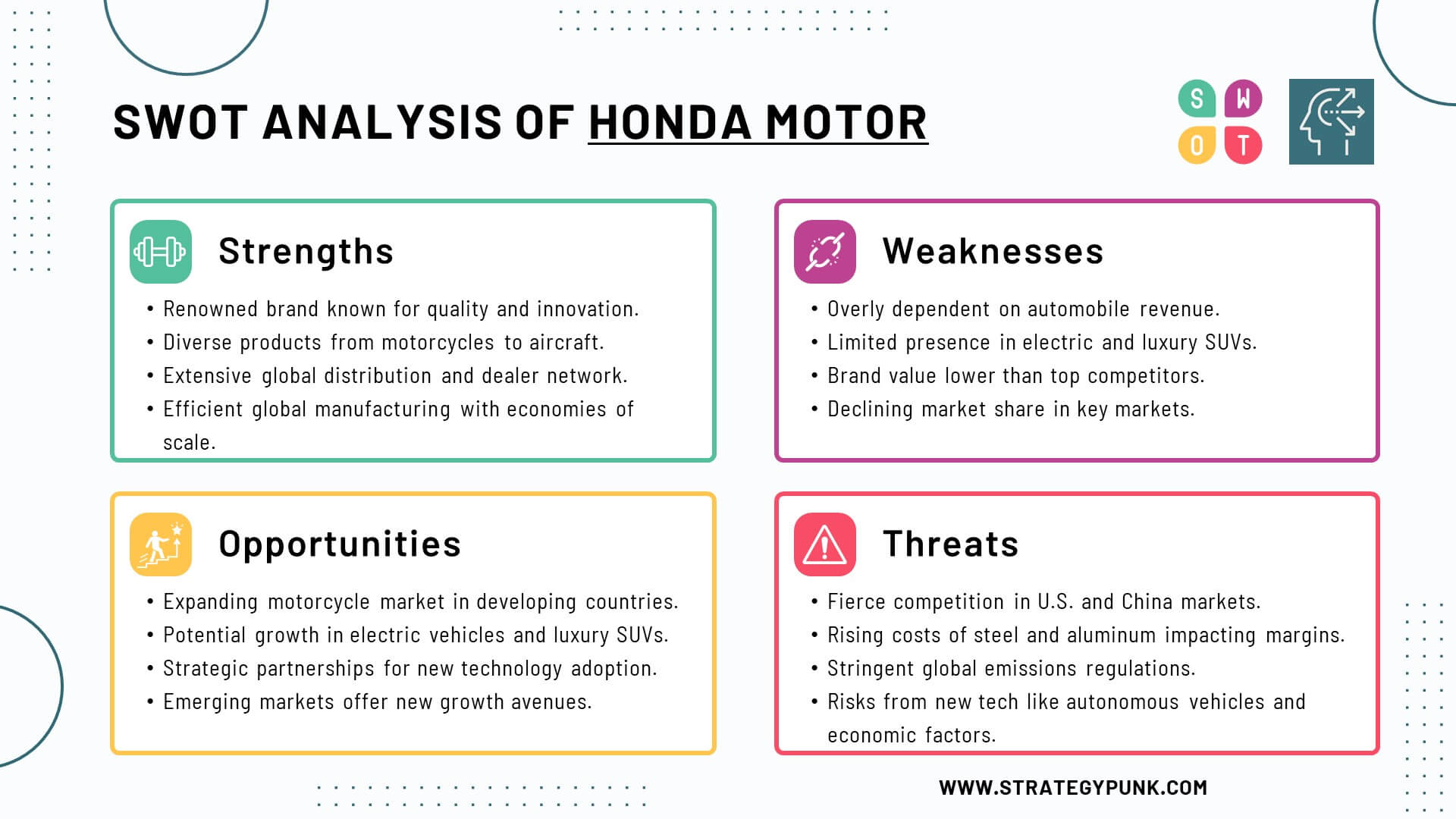 Let's examine Honda's strengths, weaknesses, opportunities, and threats in detail:
Honda's Strengths
Strong brand reputation: Honda has built a powerful brand name known for quality, reliability, innovation, and good value. This reputation helps Honda vehicles and power sports products command higher prices and drive sales growth.
Diverse product range: Honda's broad product portfolio includes affordable luxury vehicles, motorcycles, power equipment, marine engines, aircraft, and more. This diversification spreads risk and provides multiple growth avenues.
Global distribution network: Honda has an extensive sales and distribution network with dealers and retail partners worldwide. This global footprint is a critical competitive advantage.
Manufacturing efficiency: Honda operates over 60 manufacturing facilities globally, focusing on lean, efficient production. This helps Honda achieve economies of scale.
Technical expertise: Honda is known for its engineering innovations, especially in engines and powertrains. This technical expertise supports Honda's performance, efficiency, and quality reputation.
Honda's Weaknesses
Overdependence on automobiles: The automobile segment accounts for over 80% of Honda's revenues. This over-reliance on a single product segment is risky.
Weak presence in fast-growing segments: Honda has a limited presence in some fast-growing vehicle segments like electric cars and luxury SUVs compared to competitors.
Low brand value: Despite a strong brand reputation, Honda's brand value significantly trails leading automakers like Toyota and Mercedes. This limits pricing power.
Declining market share: Honda's share of the critical U.S. and China markets has declined recently as competition intensifies. Recovering lost ground may be challenging.
Dated design aesthetic: Critics argue Honda's vehicle designs are conservative and dated compared to more stylish rivals. This limits appeal, especially in high-end segments.
Honda's Opportunities
Growing motorcycle market: Rising disposable incomes in developing nations create an opportunity to expand Honda's leading motorcycle business.
New vehicle segments: Honda can leverage its expertise to expand into high-growth segments like electric vehicles, hybrids, and luxury SUVs.
Strategic partnerships: Partnerships, acquisitions, and collaborations can help Honda quickly gain scale in new technologies like electrification and autonomous driving.
Emerging markets: Rapidly growing automotive demand in regions like Southeast Asia, Africa, and Latin America provides strong opportunities for growth.
New mobility solutions: Honda is exploring new mobility services and technologies like ride-sharing, car-sharing, and autonomous vehicles. These can open new revenue streams.
Honda's Threats
Intensifying competition: Honda faces intense competition from all major automakers and new entrants, especially in the critical U.S. and China markets.
Rising commodity prices: Higher prices for essential commodities like steel and aluminum could hurt Honda's profit margins, given its high manufacturing footprint.
Tighter emissions regulations: Stricter emissions regulations globally require significant investments in developing eco-friendly technologies like electric drivetrains.
Disruptive technologies: New technologies like autonomous driving and vehicle electrification pose risks if Honda fails to keep pace with rivals in adopting them.
Macroeconomic factors: Economic downturns, unfavorable exchange rates, political risks, and credit market conditions could negatively impact Honda's sales and profitability.
Key Takeaways
Honda enjoys strong brand equity, diversified product offerings, and technical expertise. However, intense competition, dated vehicle designs, overdependence on automobiles, and other factors pose challenges. Honda can leverage emerging opportunities by expanding into new vehicle segments and technologies.
But the company must also counter rising competitive and regulatory threats to sustain long-term growth. Regular SWOT assessments and data-driven insights will be essential for Honda to devise strategies that leverage its strengths, improve weaknesses, capitalize on opportunities, and counteract threats in a dynamic industry.
This free editable PowerPoint template provides a SWOT analysis framework to evaluate Honda Motor's internal strengths and weaknesses and external opportunities and threats.
Frequently Asked Questions
What are Honda's most significant strengths?
Honda's major strengths are its strong brand reputation, diverse product range, global distribution network, manufacturing efficiency, and technical expertise in engines and powertrains.
What are the critical threats facing Honda Motor?
Major threats include intensifying competition, disruptive technologies like electric vehicles, tighter emissions regulations, unfavorable exchange rates, and macroeconomic factors like recessions.
What is Honda's mission and vision?
Honda aims to bring joy to people's lives through innovative mobility solutions. The Japanese automaker was founded on the belief that mobility can move society forward and improve lives. This fundamental philosophy is reflected in Honda's mission "to serve people worldwide with the joy of expanding their life's potential"1. 
Honda strives to create products that enhance mobility and freedom. Whether fuel-efficient cars, reliable motorcycles, or advanced robotics, Honda leverages cutting-edge technology to improve people's lives. Looking ahead, Honda has set a vision for 2030 of serving people globally and enabling them to improve their daily lives. Through pursuing this mission and vision, Honda hopes to continue bringing the thrill of mobility to people across the world.
Which segments should Honda target for growth opportunities?
Key growth opportunities lie in expanding Honda's motorcycle business in developing markets and entering high-growth vehicle segments like electric cars, hybrids, and luxury SUVs.
How can Honda improve its brand value and pricing power?
Honda can boost brand value by enhancing its design aesthetic, expanding into premium segments, improving quality perceptions, and effectively communicating its brand promise.
What strategic partnerships should Honda target?
Honda should pursue partnerships to gain scale and capabilities in electrification, autonomous driving, mobility services, luxury vehicles, and key growth markets like China and India.
What are the 5 Honda core values?
Honda's philosophy and values originate from the company's founders, Soichiro Honda and Takeo Fujisawa.
These core values are integral to Honda's identity and guide the company's operations and decision-making worldwide.
The five fundamental Honda values are:
Respect for the Individual - This emphasizes equality, initiative, open communication, and mutual trust between associates. At Honda, all employees wear the same white uniforms to symbolize this value of equality.
The Three Joys are the joy of buying, selling, and creating Honda products. The goal is to provide products that exceed customer expectations and satisfy all stakeholders.
Challenging Spirit - Honda encourages associates to view challenges as opportunities for improvement. The company culture energizes people to strive for the company to improve and exceed limits constantly.
Passion for Innovation - Since the beginning, Honda has had a strong passion for racing and innovation. This racing spirit drives creativity and new research that leads to groundbreaking products.
Embracing Dreams - Honda aims high to turn ambitious dreams into reality. The company founder believed that making customers' dreams come true leads to their happiness. This still motivates Honda today.
Honda's core philosophy empowers individual initiative, values teamwork and equality, and constantly d. By staying true to these ideals, Honda aims to bring joy to people worldwide.
What is Honda's basic strategy?
Honda's strategy focuses on innovation and sustainability to steer the automotive industry into the future. They invest in research and development, honing their expertise in green technologies such as electric and hydrogen fuel cell vehicles.
Honda aims to lead the transition to a carbon-neutral society, committing to producing only electric vehicles by 2040. The company also enhances its operational efficiency and nurtures a global network to ensure high customer satisfaction and strong community relations.
Through these efforts, Honda aspires to drive growth, foster environmental stewardship, and elevate mobility worldwide.
Honda Motor SWOT Analysis PowerPoint Template
free and fully editable PPT template
A SWOT analysis evaluates the strengths, weaknesses, opportunities, and threats impacting a company.
This free editable PowerPoint template provides a SWOT analysis framework to evaluate Honda Motor's internal strengths and weaknesses and external opportunities and threats. 
❤️
If my content and templates have saved you time or helped you get a project off the ground, I'd appreciate your support: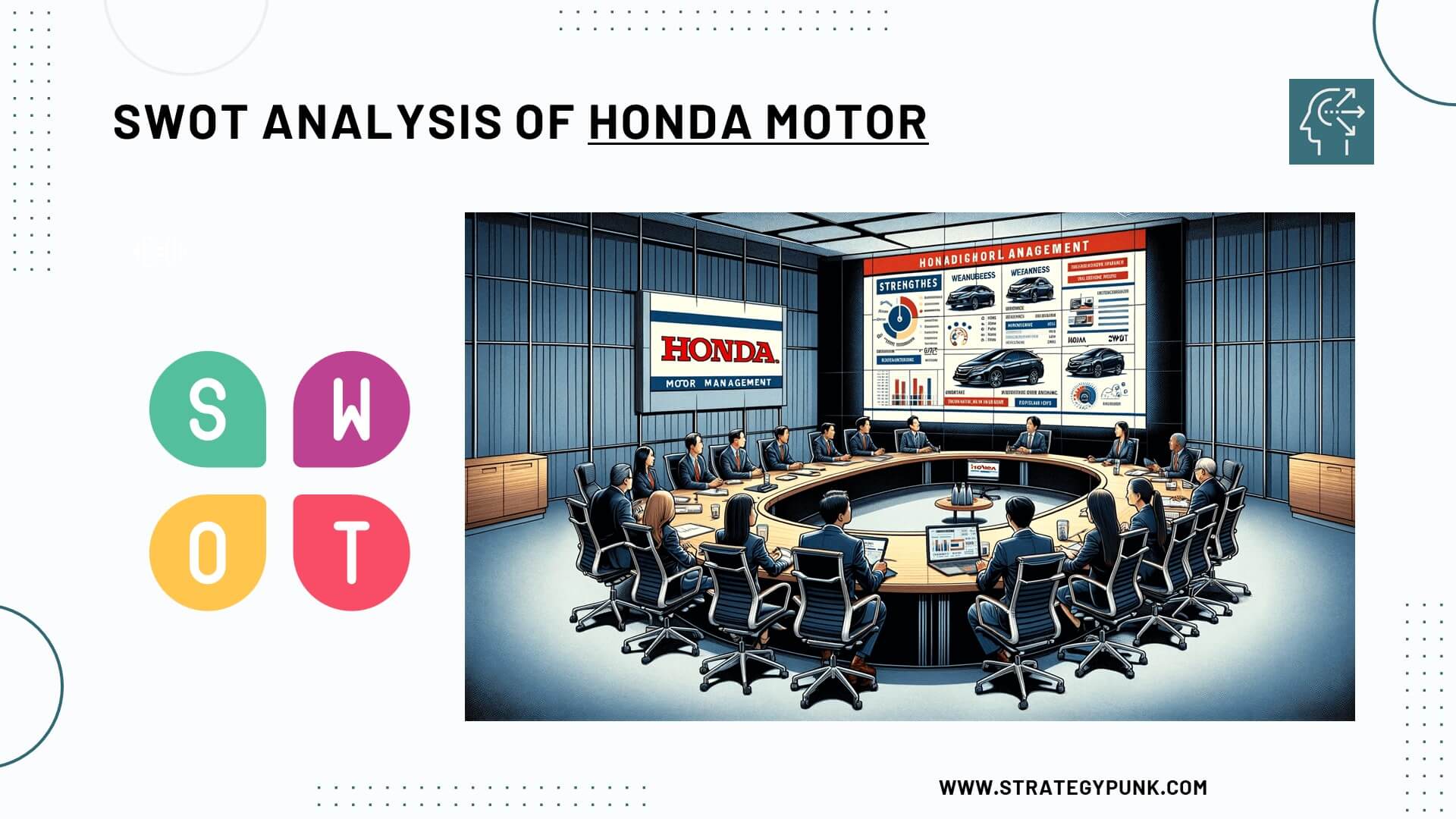 Honda Motor SWOT Analysis PowerPoint Template
Honda Motor SWOT Analysis PDF Template
Discover more
Clickworthy Resources
SWOT Analysis: Free PowerPoint Template
This PowerPoint slide deck contains five different layouts to complete a SWOT analysis.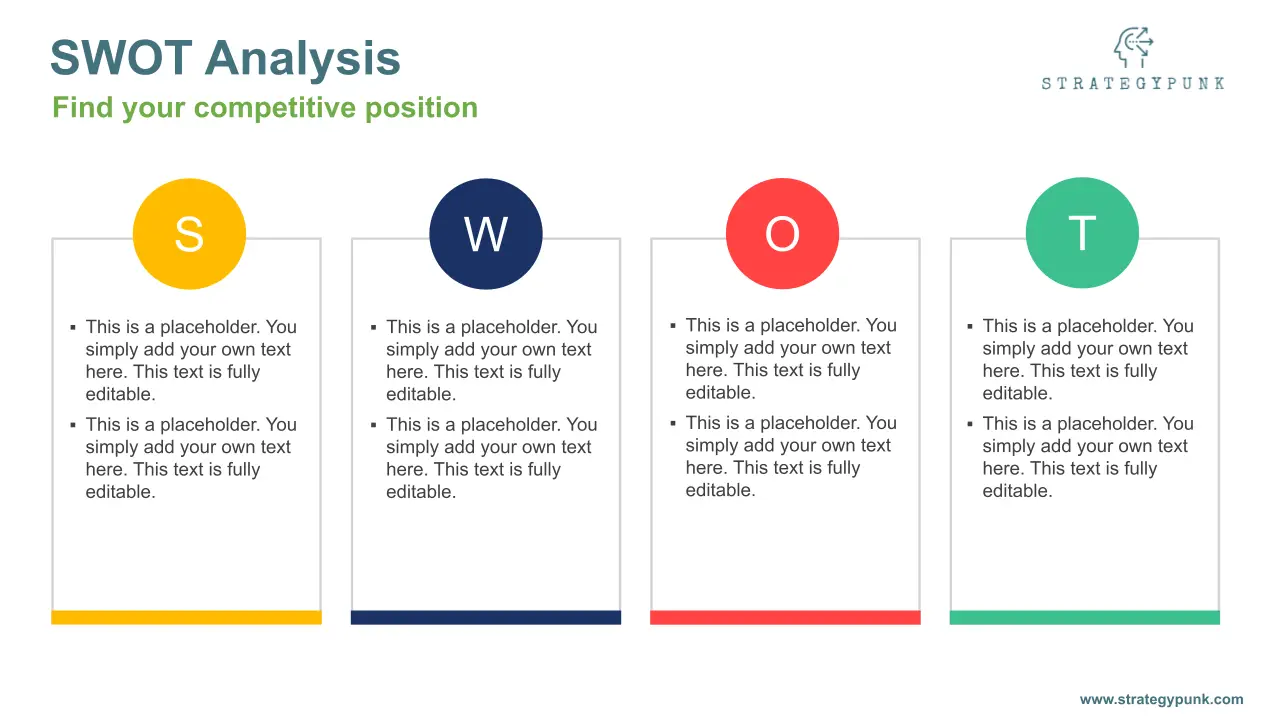 SWOT Analysis of Ford Motor: Free PPT Template and In-Depth Insights 2023
Embark on a journey through Ford Motor Company's 2023 SWOT analysis. This post unpacks Ford's heritage, market dynamics, and financials, culminating in a free, insightful PPT/PDF SWOT template.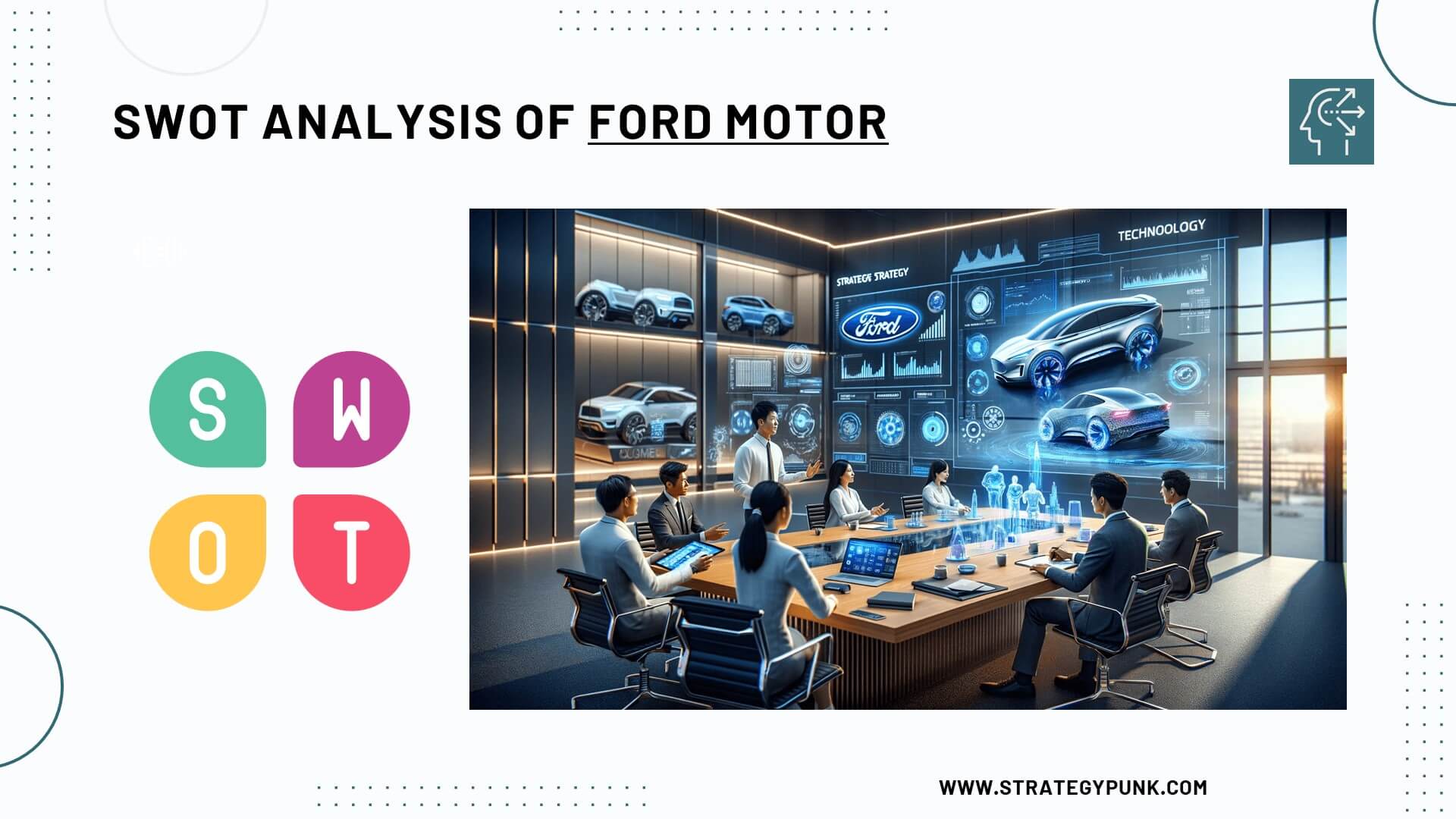 SWOT Analysis of Tesla: Free Templates and In-Depth Insights 2023
Delve into an in-depth SWOT analysis of Tesla, exploring the electric giant's strengths, weaknesses, opportunities, and threats. Uncover the driving forces behind Tesla's success.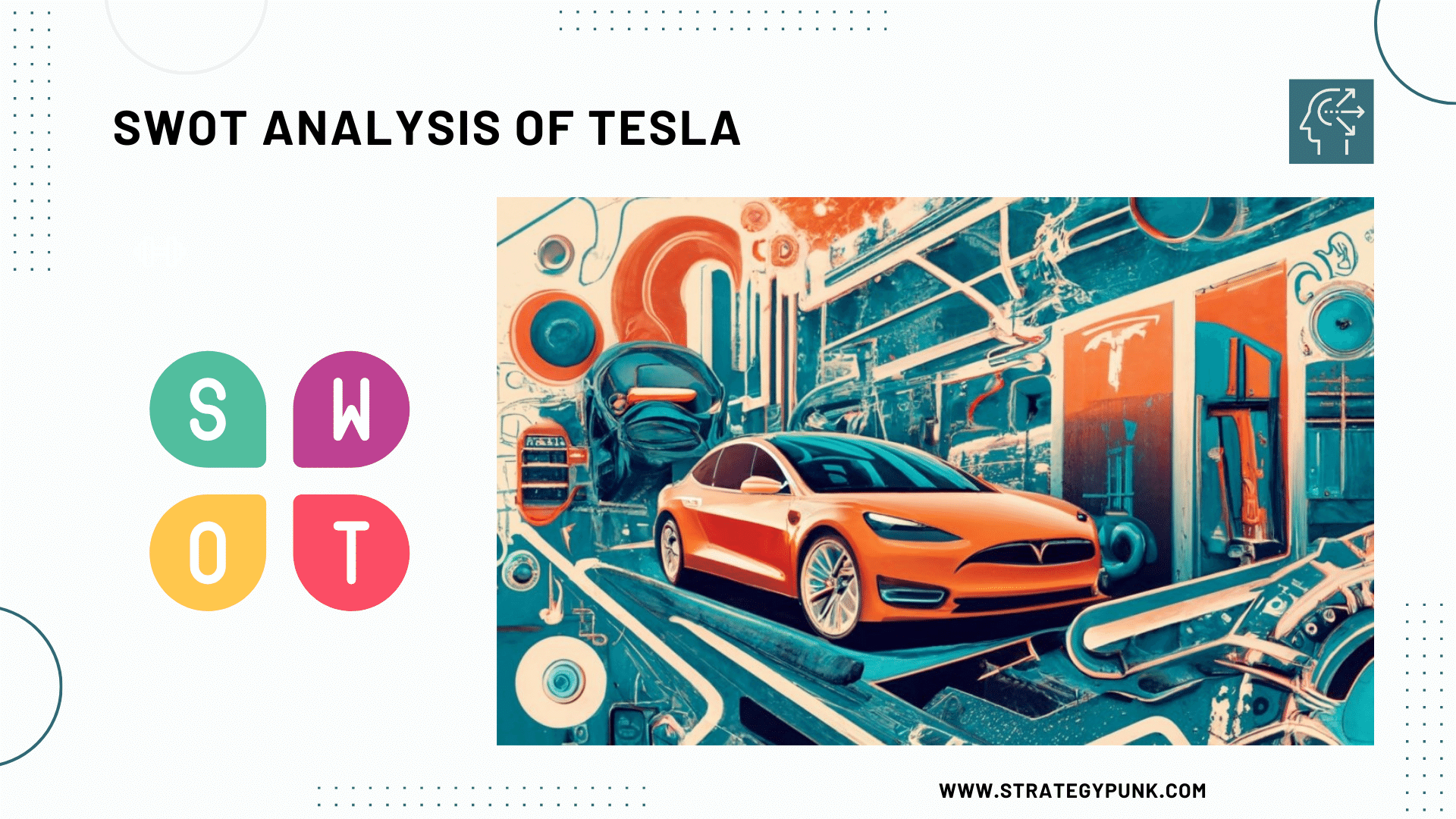 How does SWOT analysis contribute to strategy formation?
Explore how SWOT analysis shapes strategy formation. Learn to leverage strengths and opportunities while addressing weaknesses and threats with our free SWOT PPT Template.