Strategy
SWOT Analysis of Zalando: Free PPT Template and In-Depth Insights 2023
Discover Zalando's strategic position with our in-depth SWOT analysis for 2023. Dive into the strengths, weaknesses, opportunities, and threats of Europe's leading online fashion retailer. Get a free PPT template.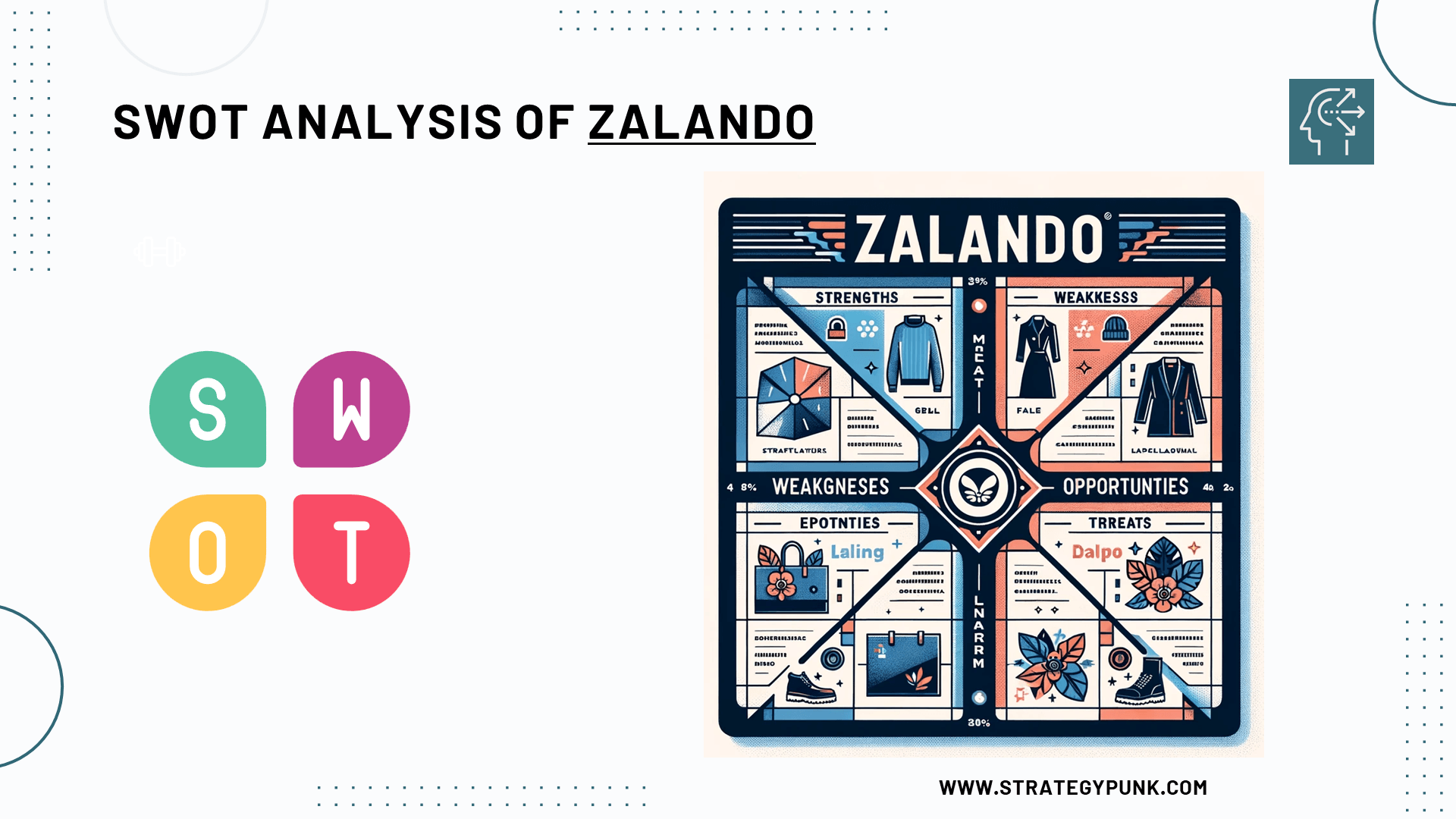 Introduction
Zalando is a leading European online fashion and lifestyle retailer founded in 2008 and headquartered in Berlin, Germany.
It operates in 17 European markets, offering clothing, footwear, accessories, and beauty products for men, women, and children.
This in-depth SWOT analysis of Zalando provides insights into the internal and external factors affecting the company's strategic position in the market.
Background
Zalando was founded by Robert Gentz and David Schneider, inspired by US online shoe retailer Zappos.
It initially focused only on shoes but later expanded its product assortment to become a one-stop shop for fashion and lifestyle. Some key facts about Zalando:
Employs over 14,000 people
Has over 46 million active customers
Works with over 3,000 brand partners
Revenue of €10.4 billion in 2021, up 29.7% YoY
Presence in 17 European markets including Germany, France, Italy, Spain, Poland, Netherlands, Belgium, Austria, Switzerland, Sweden, Denmark, Finland, Norway, Ireland, Luxembourg
Zalando operates an online platform business model, providing a digital channel for brands to sell products directly to consumers.
It holds limited inventory, with most products shipped directly by brand partners.
SWOT Analysis
A SWOT analysis evaluates the strengths, weaknesses, opportunities, and threats of a company's operations and strategic environment.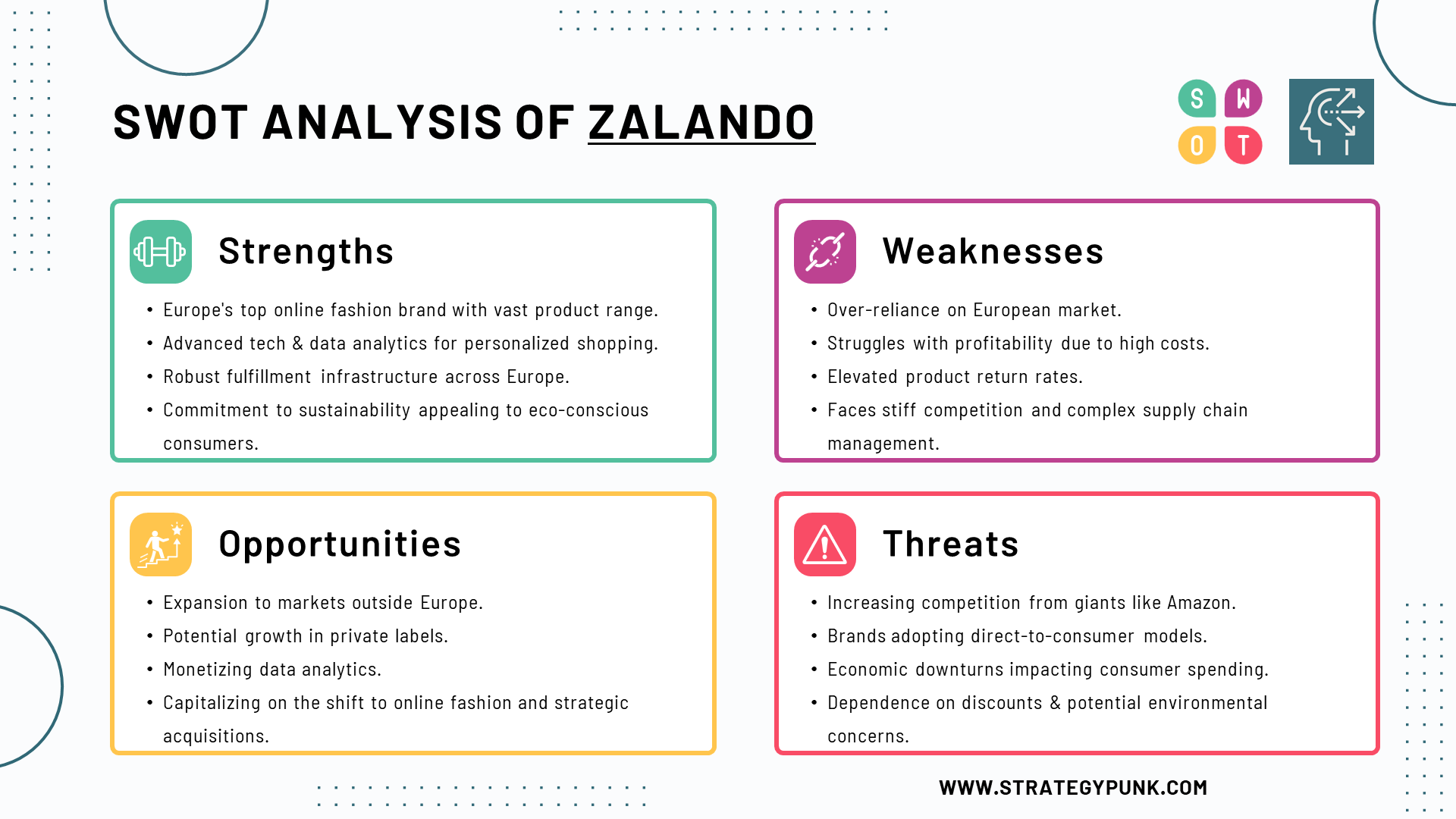 Strengths
Strong brand recognition: Zalando is the #1 online fashion destination in Europe. Its brand has high awareness and loyalty across its markets.
Huge product selection: Zalando offers over 3,000 brands with a vast range of apparel, footwear, accessories, and beauty items. This extensive selection attracts and retains customers.
Technology and data analytics: Zalando uses data, AI, and tech like virtual styling and digital showrooms to provide a personalized shopping experience. This is a critical competitive advantage.
Fulfillment and logistics infrastructure: Zalando has invested heavily in warehousing, delivery networks, and technology to enable fast shipping and hassle-free returns across Europe.
Sustainability initiatives: Zalando is committed to sustainability through responsible packaging, circular services, and transparency programs. This appeals to eco-conscious consumers.
Weaknesses
Dependence on Europe: Over 90% of Zalando's business is concentrated in Europe. This geographic concentration limits growth opportunities.
Negative profit margins: High fulfillment and shipping costs have led to negative profit margins as Zalando prioritizes growth over profitability.
High returns rate: Zalando has an above-average product return rate in online fashion retail, which creates additional costs.
Fierce competition: Zalando faces intense competition from e-commerce retailers like ASOS and traditional fast fashion players like H&M entering online.
Complex supply chain: Managing thousands of brand relationships and inventory across an extensive fulfillment network creates complexity in operations.
Opportunities
New markets: Zalando can expand to new geographies beyond Europe, especially North America and Asia. This diversifies market risk.
Private label growth: Private label products have higher margins. Zalando can rapidly scale and customize its private labels.
Leverage data analytics: Zalando can monetize its data analytics capabilities through advertising and providing insights as a service.
Growth of online fashion: The shift from offline to online fashion retail provides significant growth potential as e-commerce penetration increases.
Strategic acquisitions: Acquiring technology startups or smaller competitors can accelerate innovation and consolidate Zalando's market position.
Threats
Intensifying competition: Deep-pocketed rivals like Amazon are entering fashion e-commerce and threatening Zalando's market share.
Brands selling direct-to-consumer (D2C): Popular brands adopting D2C models reduces Zalando's brand partnerships and product selection.
Economic downturns: Recessions and reduced consumer spending on fashion items can significantly impact Zalando's sales.
Over-reliance on discounts: Aggressive promotions and discounts can erode profits and brand equity if pursued excessively.
Negative environmental impact: Environmentally damaging business practices like excessive packaging can lead to reputation risks and consumer backlash.
Zalando's Competitive Positioning
Zalando dominates the online fashion space in Europe with a 12% market share of the region's apparel e-commerce.
It has successfully created a one-stop online destination for fashion. However, Zalando operates in a highly dynamic industry with evolving consumer preferences and new competitors.
Sustaining growth and market leadership requires constant innovation in customer experience, brand partnerships, and supply chain.
Zalando must leverage its key strengths in technology, logistics infrastructure, and brand partnerships to maintain its competitive edge.
Geographic and category expansion also offers significant opportunities if executed effectively.
At the same time, Zalando must address its high costs and dependence on Europe by improving profitability and diversifying into new markets.
It should also build resilience to economic downturns that can impact the fashion retail sector.
Zalando's Marketing Strategy
Zalando employs a multi-pronged marketing strategy focused on customer acquisition, engagement, and retention.
Key elements include:
Brand marketing - Zalando promotes its brand through traditional media like TV and out-of-home advertising. It runs high-impact campaigns with emotional storytelling and celebrity endorsements. Recently, Zalando has focused on purpose-driven marketing, highlighting diversity, inclusion, and sustainability.
Performance marketing - Paid search, product listing ads, price comparison ads, and affiliate marketing drive a significant sales volume. Retargeting across social media and Google Shopping ensures high customer lifetime value.
Personalization - Website personalization, tailored recommendations, and customer segmentation allow Zalando to provide an individualized shopping experience.
Mobile apps - Zalando's apps account for over 70% of visits. Features like mobile payment and push notifications are optimized for app engagement.
Social media - An active presence on Instagram, Facebook, and YouTube fosters brand engagement. Influencers, bloggers, and micro-influencers expand Zalando's reach.
Partnerships - Co-branded credit cards, membership programs, and student offers with partners like Payback, Spotify, and Vodafone drive acquisition.
Referrals - Zalando rewards existing customers for referrals and sharing on social media. Referral programs drive 25% of new customer acquisition.
Email and CRM - Personalized emails and loyalty programs retain customers. Email generates 15% of Zalando's site traffic. Automated post-purchase emails improve re-engagement.
SEO - Search engine optimization and site enhancements like product schema markup ensure Zalando ranks high for relevant fashion-related keywords.
Zalando's Supply Chain and Logistics
Zalando has built a complex supply chain and logistics system to enable fast delivery across Europe.
Key aspects include
Sourcing - Zalando sources inventory from over 3,000 brand partners. It also has private-label products made by contracted manufacturers. Strategic partnerships secure exclusive product launches.
Warehousing - Products are stored at 12 large fulfillment centers across Europe, supported by smaller local warehouses. Automation, robotics, and workflow software optimize warehouse operations.
Inventory management - Advanced demand forecasting, optimization, and supply planning reduce stockouts, minimize waste, and improve availability.
Order management - Orders are routed to the nearest fulfillment center with available inventory. Automated systems assemble orders and optimize packing.
Last-mile delivery - A mix of proprietary and third-party logistics services enable next-day delivery in most markets. Zalando also offers convenient pick-up points.
Returns management - Zalando offers free, convenient returns to all customers. Returned items are inspected, restocked, resold, recycled, or disposed of sustainably.
Technology - Proprietary platforms integrate systems across sourcing, warehouses, and last-mile delivery to provide end-to-end visibility.
Sustainability - Zalando is reducing emissions in transport, cutting packaging waste, and investing in circularity for fashion. Zalando's supply chain capabilities, combining scale, speed, and flexibility, are a significant competitive advantage in online fashion retail.
Zalando's Product Categories
Zalando offers a vast range spanning multiple fashion and lifestyle categories:
Clothing - There is an extensive selection of clothing for men, women, and kids, including tops, dresses, bottoms, underwear, swimwear, and activewear.
Shoes - Diverse options in athletic shoes, boots, sandals, heels, flats, oxfords, loafers, and slippers.
Accessories - Bags, jewelry, watches, belts, wallets, hats, scarves, sunglasses.
Beauty - Makeup, skincare, haircare, fragrances, nail products, bath and body, men's grooming.
Sporting goods - Activewear, sports shoes, equipment for running, training, outdoor sports, and fitness.
Lingerie - Bras, underwear, shapewear, hosiery, nightwear, and loungewear.
Plus size fashion - Stylish plus size clothing and shoes up to size 54.
Kids' fashion - Clothes, shoes, and accessories for babies, toddlers, girls, and boys.
Home & Living - Bedding, bath textiles, kitchenware, decor, furniture, and home electronics.
This broad category footprint allows Zalando to capture more share of wallets and serve customers for all their fashion and lifestyle needs. Investing in depth and breadth of selection has been vital to Zalando's category expansion strategy.
Zalando's Own Private Labels
Zalando has over 20 private label brands spanning various fashion segments. Some major labels include:
Zign - Trendy shoes and accessories targeting style-conscious customers in their 20s.
Pier One - Contemporary women's fashion with elegant, feminine styles.
Anna Field - Women's staple wardrobe essentials in classic, understated styles.
Yourturn - Budget-friendly men's and women's clothing, shoes and accessories.
Mint&Berry - Kids' clothing, shoes, and accessories in colorful, playful designs.
Even&Odd - Basics and everyday wear for young women aged 18-30 years.
Kiomi - Elegant dresses and feminine apparel for women above 30.
Private labels help Zalando differentiate, improve margins, and offer exclusive products not available elsewhere. Own brands account for over 20% of Zalando's gross merchandise volume.
Zalando leverages data analytics to identify white space opportunities for new private label launches. It can react faster to trends with its brands. Personal label expansion remains a key growth driver.
Zalando's Loyalty Programs
Zalando offers two membership programs to improve customer loyalty and retention
Zalando Lounge
A paid program offering members exclusive access to limited-time sales on discounted designer items. Perks also include free delivery and early access to seasonal sales.
Zalando Plus 
A free program providing members free delivery, extended return periods, birthday offers, and access to exclusive events and pre-sales.Both programs offer tiered benefits based on member spend and engagement. Membership helps create habitual shopping behavior and higher lifetime value.
Zalando is also testing paid subscription models like Zalando First to provide unlimited next-day delivery for a monthly fee. Such new programs can further boost retention as they become engrained in consumer habits.
Zalando's Tech and Data Analytics Capabilities
Technology and data are core to Zalando's strategy. Key tech capabilities include:
Personalization engine - Sophisticated algorithms customize content and product recommendations for each user.
3D virtual styling - Zalando's app allows customers to try on sunglasses using augmented reality digitally.
Size recommendation - Machine learning models suggest the best apparel size for each customer based on their metrics and purchase history.
Predictive analytics - Forecasting demand, inventory, and other operational metrics enables optimal stock levels and supply planning.
Experimentation platform - Running A/B tests and analytics on new features accelerates data-driven product development.
Logistics optimization - Advanced analytics optimizes warehouse workflows, delivery routes, and supply chain processes.
Customer segmentation - Machine learning classifies customers into distinct segments for targeted marketing.
Search algorithms - Natural language processing and image recognition improve search relevancy and product discovery.
Fraud prevention - AI and rules-based systems minimize risk and maximize payment acceptance rates.
Data infrastructure - Scalable data pipelines, lakes, and self-service analytics tools democratize data access.
These proprietary platforms and algorithms enable Zalando to offer innovative digital experiences and optimize complex operations.
What are the key factors that could impact Zalando's growth in the next five years?
Here is a summary of the key factors that could impact Zalando's growth in the next five years:
Shift to Online Fashion Shopping
The continued shift from offline to online shopping provides a significant opportunity for Zalando to grow as e-commerce penetration increases.
Zalando is well-positioned to capture this growth as the leading online fashion retailer in Europe.
Expansion Plans and International Markets
Zalando aims to expand further in its existing European markets and launch in new international markets like the US.
Geographic diversification can fuel revenue growth by tapping into new demographics and customer segments.
Challenges and Economic Factors
Potential market saturation in vital European countries may limit growth opportunities.
Economic downturns and reduced consumer spending on fashion could significantly impact Zalando's sales.
Rising costs, inflation, and supply chain disruptions also pose challenges.
Competition and Market Trends
Intensifying competition from Amazon, ASOS, and traditional retailers entering e-commerce threatens Zalando's market share.
Consumer shifts towards niche, sustainable, and local brands may reduce demand for a mass retailer like Zalando.
Data Analytics and Personalization
Leveraging data analytics, AI, AR/VR, and other technologies can help Zalando improve personalization and shopping experience.
This can drive higher customer retention, engagement, and lifetime value.
The shift to online fashion and geographic expansion provide significant growth opportunities, but rising costs, competition, and market saturation pose risks that Zalando must manage.
Investing in technology and personalization will be key differentiators.
How has Zalando's customer base grown in the past years?
Zalando saw rapid customer acquisition from 2018-2021 driven by the shift to online shopping. Growth has normalized recently, but the company continues to expand its European customer reach.
Zalando SWOT Analysis PowerPoint Template
free and fully editable ppt template
Zalando is a leading European online fashion retailer founded in 2008 and headquartered in Berlin, Germany.
A SWOT analysis evaluates the strengths, weaknesses, opportunities, and threats impacting a company
This free editable PowerPoint template provides a SWOT analysis framework to evaluate Zalando's internal strengths and weaknesses and external opportunities and threats. 
The analysis can inform Zalando's business strategy and planning.
❤️
If my content and templates have saved you time or helped you get a project off the ground, I'd appreciate your support:

Zalando SWOT Analysis PowerPoint Template
Feel free to customize the template by adding your own content, images, and visuals.
SWOT Analysis of Tesla: Free Templates and In-Depth Insights 2023
Delve into an in-depth SWOT analysis of Tesla, exploring the electric giant's strengths, weaknesses, opportunities, and threats. Uncover the driving forces behind Tesla's success.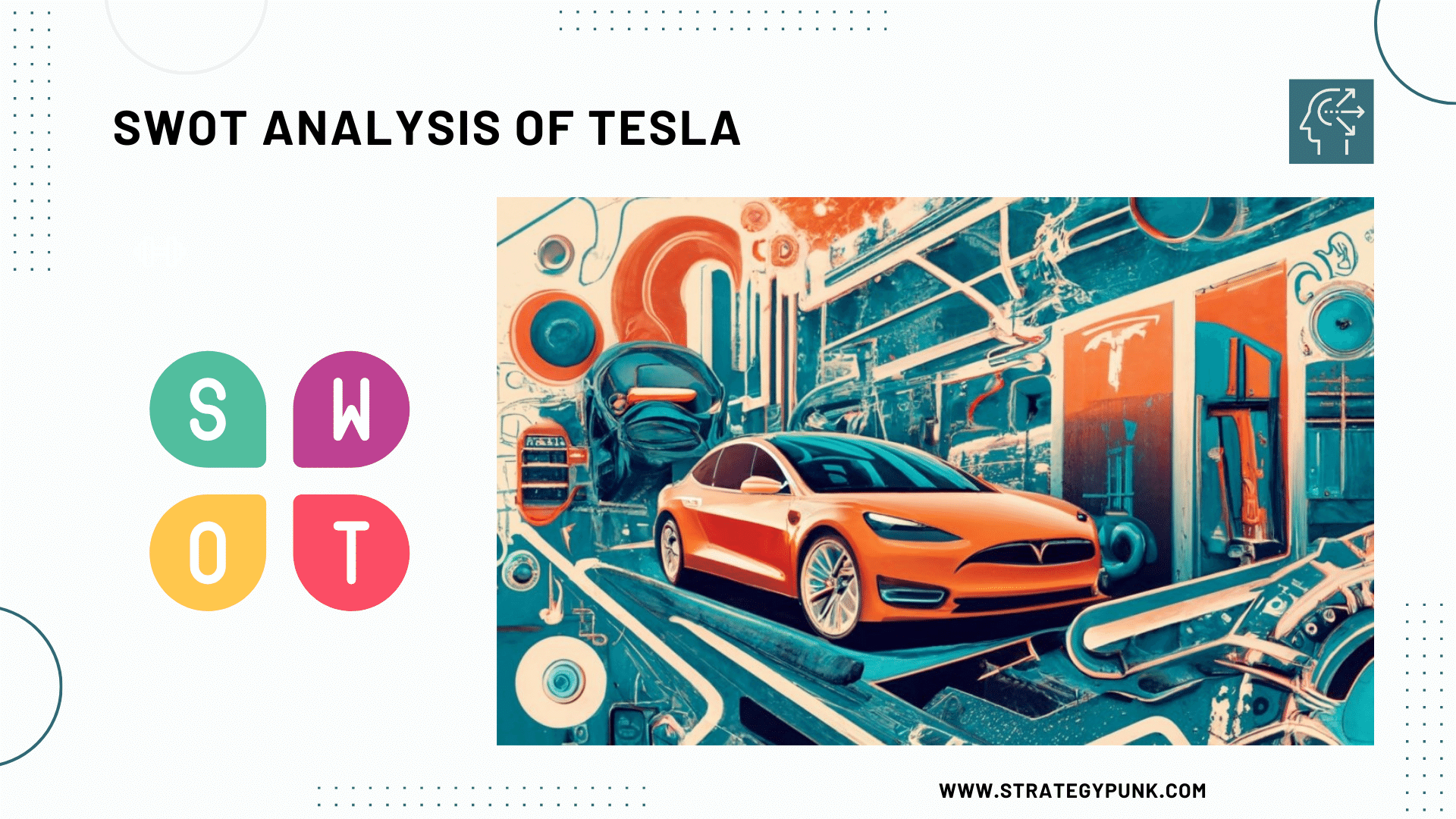 SWOT Analysis: Free PowerPoint Template
This PowerPoint slide deck contains five different layouts to complete a SWOT analysis.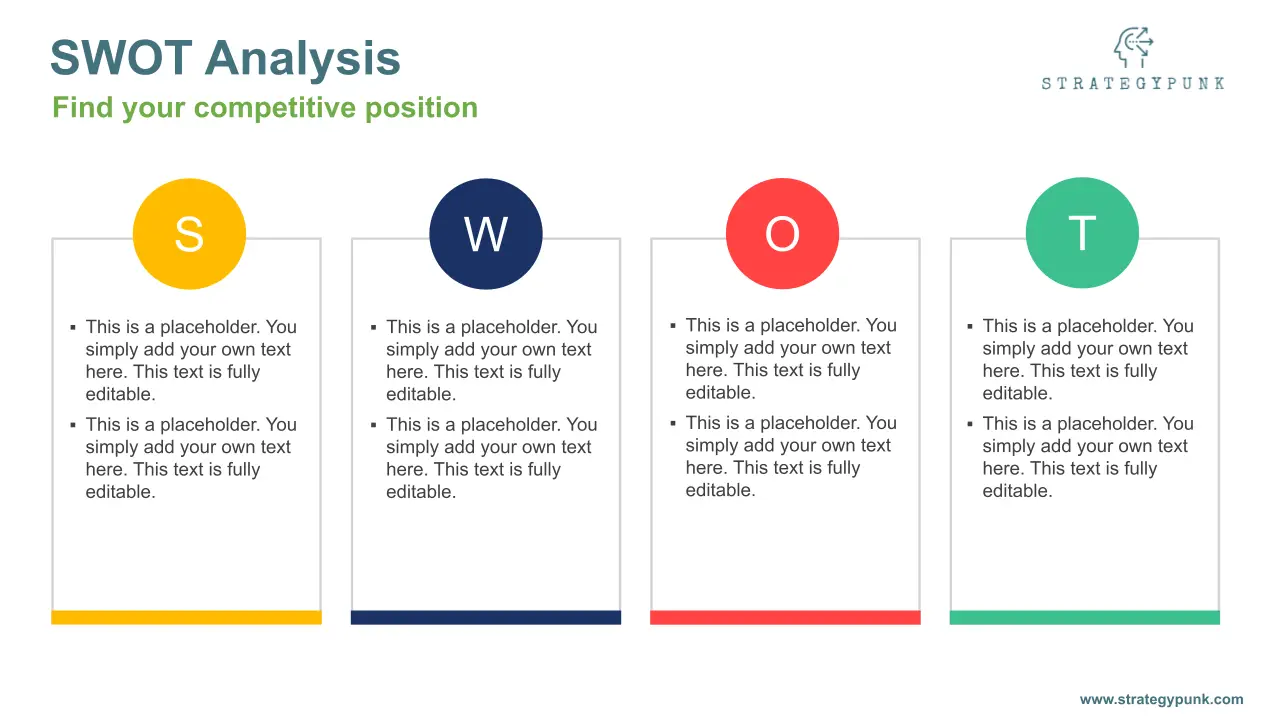 How does SWOT analysis contribute to strategy formation?
Explore how SWOT analysis shapes strategy formation. Learn to leverage strengths and opportunities while addressing weaknesses and threats with our free SWOT PPT Template.