Strategy
McKinsey 7-S Framework: Free PowerPoint Template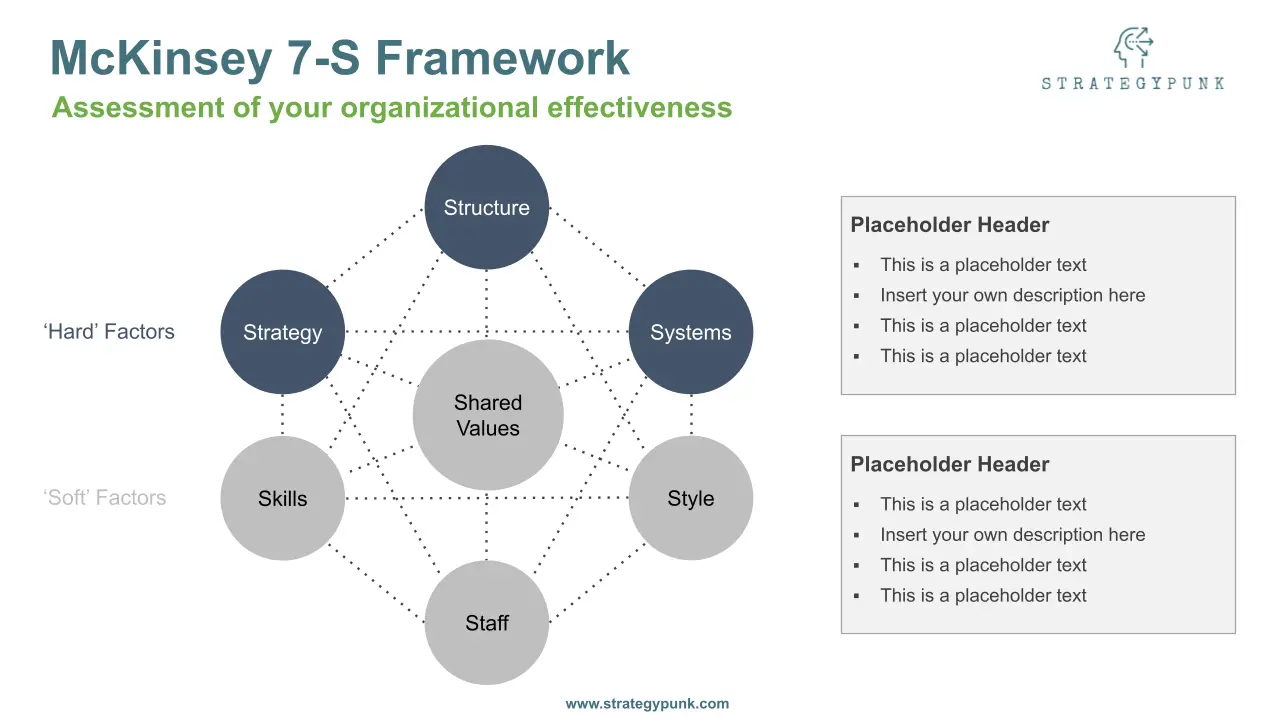 The 7-S Framework by McKinsey is a strategy classic developed back in the 1970s. This framework helps to assess the key #7 internal elements an organization needs to have aligned in order to be successful.
The framework differentiates between hard and soft factors: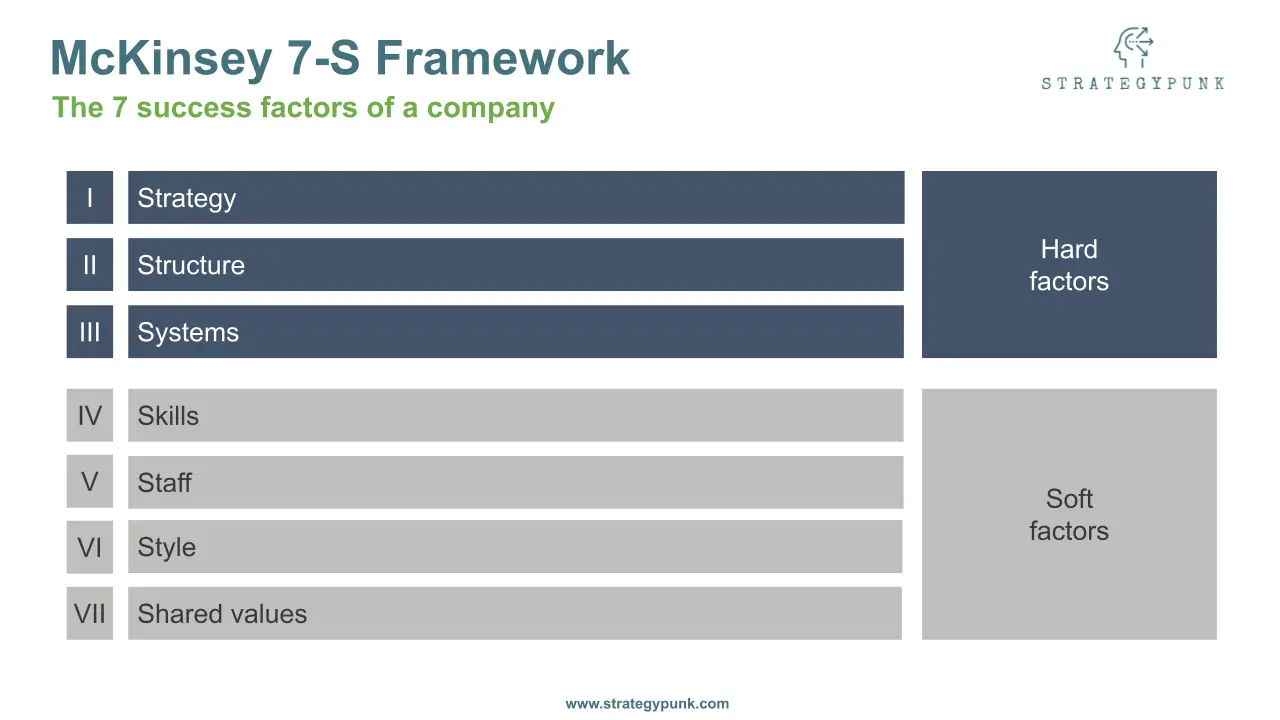 Hard factors
Strategy:
Target system and all measures to achieve a sustainable competitive advantage and successfully compete in the market.
Structure:
The way the business is organized. In short, the organizational chart of the company.
Systems:
Processes and procedures of the company, including reporting system and IT infrastructure.
Soft factors
Skills:
Abilities and core competences of the company's employees.
Staff:
Type and number of employees of the company. Measures to recruite, train, reward and motivate the staff.
Style:
The management style of the company. Culture, how the people interact with each other and the environment
Shared values (Core of the McK 7-S-Model):
Values, norms and standards that apply within the company.
The template can also be used to assess the effectiveness of an organization.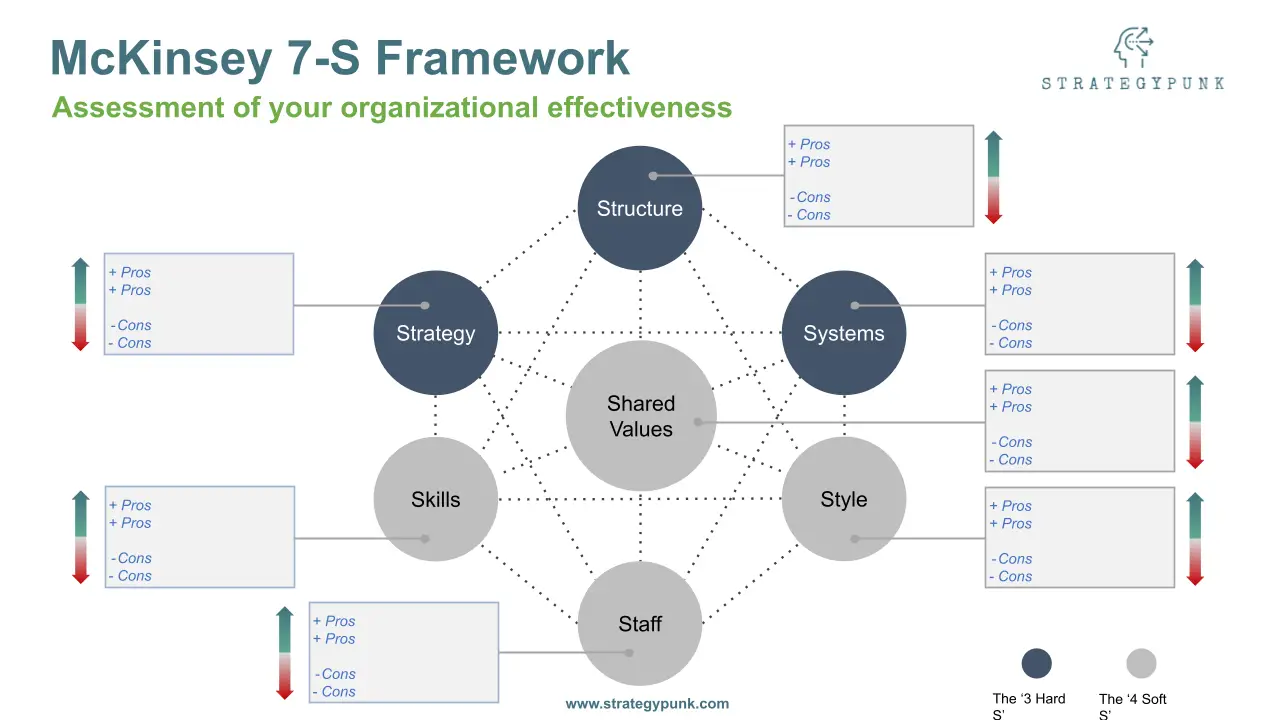 ---
Please subscribe and sign in to download all the pusblished templates on StrategyPunk for free (Google Slides or PowerPoint format).